DNA test confirms traces of Alves' semen in victim's body and on clothes
Police find forensic evidence on bathroom floor after footballer accused of raping woman in Barcelona nightclub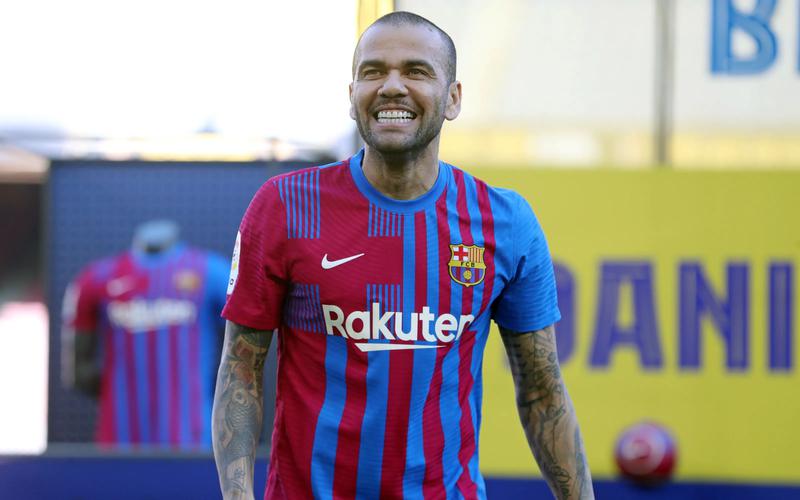 A DNA test has confirmed the traces of semen found in the woman who accused footballer Dani Alves of raping her in a Barcelona nightclub in late December belong to him.
He was also a positive match for evidence found on her dress, in her underwear, and on the VIP area bathroom floor, as was first reported by 'El Periodico' newspaper and confirmed by the Catalan News Agency on Friday.
This could further incriminate the former FC Barcelona player, who is in custody without bail as the investigation continues and who has changed his story three times thus far. In his latest version of events, he claimed the woman had only voluntarily performed oral sex on him.
Alves' defense team has petitioned to have him released before the Barcelona provincial court, where both the public prosecutor's office and the private prosecutor have argued in favor of keeping him behind bars as they say there are rational indications of criminality and that he is a flight risk.
Alleged sexual assault
Despite initially saying he didn't know the alleged victim, Alves now maintains he did have consensual sex with the woman in a private bathroom at the Sutton Barcelona club. He claims that he initially lied in order to avoid admitting marital infidelity.
The woman's version of events is corroborated by several pieces of evidence, such as her fingerprints present at a certain place in the bathroom, the presence of semen on her clothes, a consistent account of what happened, statements from several witnesses, images from video cameras, and the medical report given to her at Hospital Clínic shortly after the alleged assault.
Testimonies
Several witnesses confirmed the alleged victim's version in court last Friday and endorsed her police statement, including five members of staff at the venue, a friend of the woman, and her cousin.
The woman's friend and cousin also claimed that Alves approached them and tried to 'hook up' with them, talking and dancing, and even touching them intimately.
According to legal sources, staff at the club explained that the former FC Barcelona player invited the three women to the VIP area, where they spent around 20 minutes speaking and dancing. At one point, the footballer went to the bathroom, followed by the woman.
They spent around 15 minutes in the bathroom, during which time the woman claims non-consensual sexual relations took place. Alves claims there was consent.
The woman then wanted to leave the club but told her friend and cousin, as well as staff members, that Alves had raped her. The club then activated its protocol for sexual assaults, informing the Catalan police, the Mossos d'Esquadra.