Judge of footballer Dani Alves' sexual assault case hears several testimonies
Nightclub staff and two girls' reinforce victim's testimony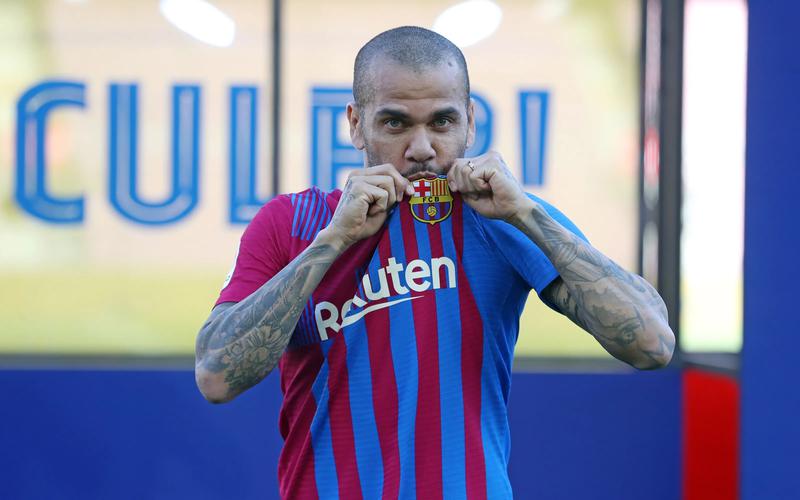 The judge investigating former Futbol Club Barcelona (FCB) player Dani Alves heard several testimonies on Friday. The footballer is imprisoned without bail on suspicion of sexual assault in a nightclub in the Catalan city on December 30.
The magistrate heard eight different testimonies who all seconded the victim's testimony, among them six members of Sutton's staff, the club where the alleged assault would have taken place, a friend, and a cousin of the victim.
These last two testimonies also explained that Dani Alves tried to approach them by speaking, dancing, and even touching them.
According to judicial sources, workers of the nightclub explained that the former FCB player invited the three girls to the VIP area, where they spent around 20 minutes speaking and dancing. At one point, the footballer went to the bathroom and was followed suit by the woman who filed the complaint.
Both spent around 15 minutes in the bathroom and at that moment, the alleged non-consented sexual intercourse would have occurred, but Alves denies it as he claims she had agreed to it.
After this happened, the woman wished to leave the nightclub but explained that the former FCB player had raped her to her friend and cousin, as well as to staff members. At that moment, they warned Catalan Mossos d'Esquadra police, who activated the protocol against sexual assaults.
Dani Alves is currently in jail in Brians 2 after being moved to this safer prison with smaller wards. Early this week, his defense team presented an appeal against his imprisonment.
They argued that the former FC Barcelona player does not present a flight risk and put forward several alternative proposals. Lawyers say their client could provide a bail bond, submit his passport, report to the court regularly, or wear an electronic tracking wristband – although GPS tags are not normally used for people on pre-trial release.