Videogame fair, Christmas trees, and crafts market: what's on this weekend
From concerts, exhibitions, festivals and other events, there's always plenty of things to do in Barcelona and its surroundings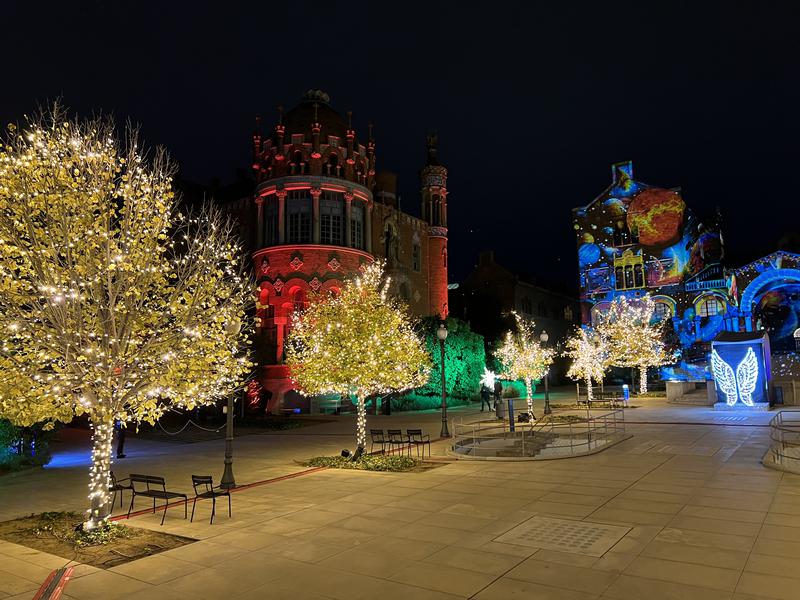 From concerts to cultural festivals, events and nightlife, there are countless things to do in Barcelona and around Catalonia this weekend.
Here's a selection of some of the best plans and what's on in Barcelona this weekend.
Mostaza Festival | December 3-4 | Crafts market
Mostaza Festival is a collective of designers and craftspeople working in Barcelona that will come together this weekend at the Estació del Nord bus station to give consumers the perfect opportunity to find a treasure trove of Christmas gifts for their loved ones. Find anything from jewelry, art, designer household items, ceramics, and much more.
Christmas markets | Nov 25-Dec 23 | Market
Barcelona's main Christmas market has been held at the feet of Barcelona's Cathedral since 1786. At the Fira de Santa Llúcia, visitors will find decorations for the home as well as nativity scene figures. Open from November 25 until December 23, the festive fair has dozens of small shops dedicated to Christmas decorations, ornaments, and trees. Other Barcelona markets include the Sagrada Família market, opening November 26, while the Fira de Reis on Gran Vía, focussing on children's toys, commences on December 17. There's also a solidarity Christmas market taking place November 24-26, raising money for childhood cancer charities, taking place in Casa Capell on Rambla de Prat in Barcelona.
Espinelves Christmas tree market | Dec 3-11 | Market
The 'Fira de l'Avet' in Espinelves, in north central Catalonia, is the best place in the country to buy your Christmas tree. Organizers expect thousands of people to visit with many buying their annual seasonal tree there. There will also be plenty of other stalls selling various Christmas-related items.
Sant Pau Hospital light display | Nov 22-Jan 15 | Light show
A special lights display at the UNESCO-recognised modernist enclosure of the Sant Pau Hospital will get even the grumpiest of grinches into the holiday spirit. Enjoy the opportunity to take wonderful photographs in one of the most scenic places in Barcelona, specially designed for the holiday season.
Saga videogame fair | Dec 3-4 | Gaming fair
Gamers, this one's for you. At the La Farga events hall in L'Hospitalet this weekend, you'll find one of the most exciting weekends for the videogame industry. Expect live competitions, a 36-hour long gaming marathon, 40 stands, and even a gaming awards ceremony.
L'Alternativa Film Festival | Nov 18-Dec 4 | Film Festival
Hosted by the CCCB in the heart of Barcelona's old town, L'Alternativa offers filmgoers and professionals a unique opportunity to discover and enjoy screenings and activities that value creative freedom, diversity, innovation, commitment, and thought-provoking reflection. Along with screenings of some of the best in independent cinema, the festival also organizes debates, workshops, and masterclasses for those interested in filmmaking.
Caga Tió spotting at La Pedrera | Dec 3- Jan 5 | Family friendly
The 'caga tió', Catalonia's traditional Christmas-present pooping log, doesn't stay still in Antoni Gaudí's La Pedrera building. Every day it appears in a different place, sometimes the roof, the attic, or even sometimes on the floor. Discover Gaudí's iconic Casa Milà while hunting down the tió. Activity recommended for ages 5-10.
Espinelves Christmas tree market | Dec 3-11 | Market
The 'Fira de l'Avet' in Espinelves, in north central Catalonia, is the best place in the country to buy your Christmas tree. Organizers expect thousands of people to visit with many buying their annual seasonal tree there. There will also be plenty of other stalls selling various Christmas related items. Enjoy the fair between December 3-11 this year.
Fleadonia | December 4 | Market
Raval's flea market returns, with vintage and second-hand items up for grabs, as well as handmade crafts often made with recycled materials. Plaça Filmoteca from 11 am to 7 pm.
Palo Alto Market | December 3-4 | Market
Palo Alto Market is perhaps Barcelona's most artistic and creative market experience. From boutique crafts to vintage clothing, with great music playing all the time in the background, Poblenou's Palo Alto Market is always worth checking out.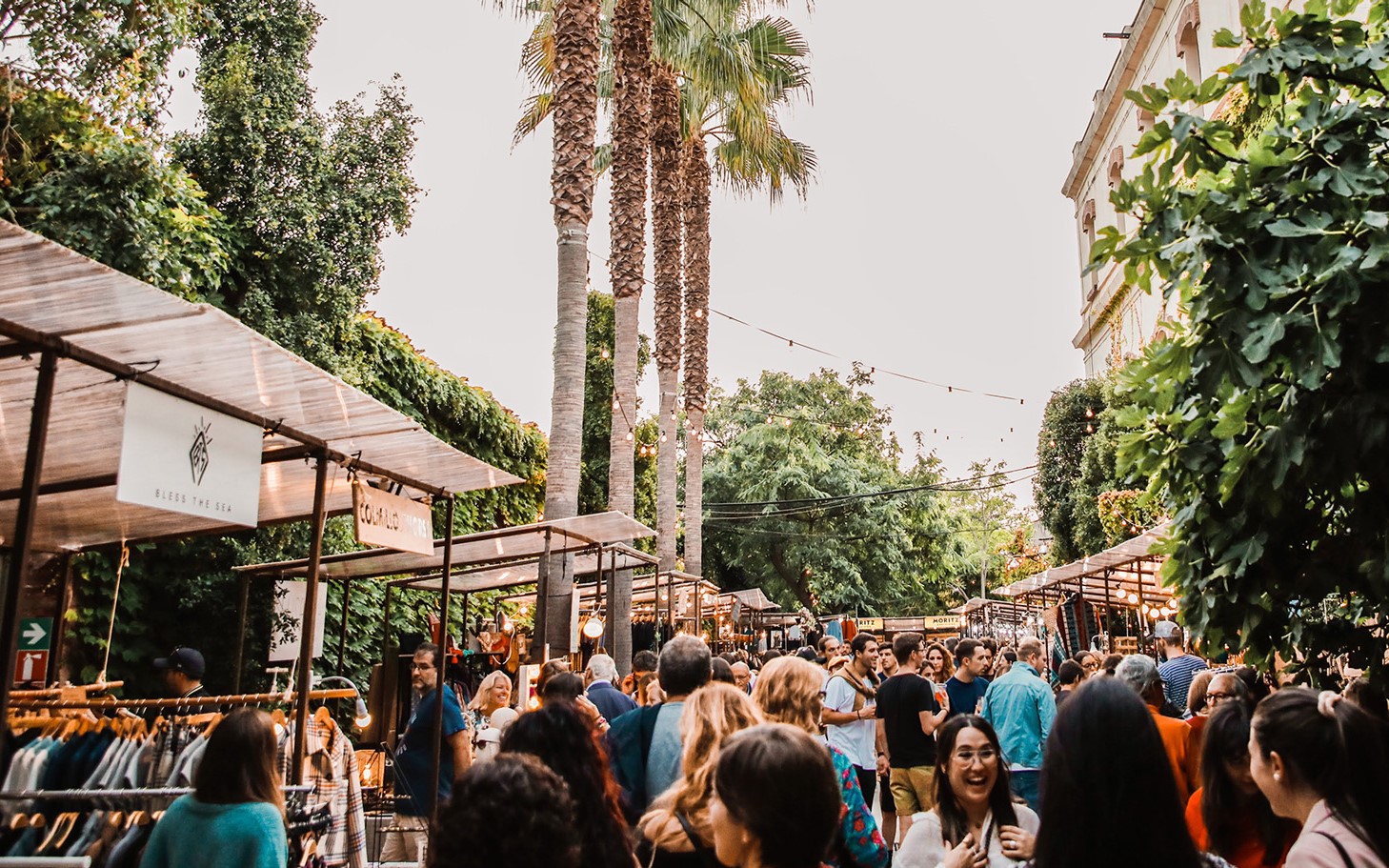 Jazztrónica Fest & Market | December 4 | Market & Music
Jazztrónica Fest & Market is a festival that combines the differing rhythms of jazz and electronic music. The event is as much a marketplace, to browse vinyl discs and vintage clothes, as well as a day of music to enjoy, with live performances and DJs, allowing you to discover new local artists as well as international artists from the world of nu-jazz or avant-garde jazz. Tickets for the market alone costs just €5.50, while the performances generally cost a little more, depending on the day. Food trucks and a children's play area will also be on-site in the gardens of the Teatre Nacional de Catalunya, in Barcelona.
Boiler Room Apolo and Razzmatazz | December 3 & 5 | Music
What started out as just putting a camera on a wall in a nightclub has since developed into one of the biggest promoters of club nights in electronic music. Boiler Room returns to Barcelona this weekend, filling three rooms in Razzmatazz, but not before packing out Sala Apolo. Names such as HAAi, Hunnee and Sama Yax will pack out the dancefloors.
Critical Mass cycling event | December 2 | Social activity
Critical Mass is a social event, a movement, that takes place every month in numerous cities around the world: a monthly bike ride to claim the rights of cyclists and promote a sustainable city model. It has no manifesto, organization, or leaders, it's just a group of cyclists meeting up and getting to know new people, and sharing their ideals and ways of living. In Barcelona, the group meets every first Friday of the month at the Arc de Triomf at 8pm.
Dalí Cybernetic | Until December 13 | Exhibition
One of the most unique arts centers in Catalonia, IDEAL, have opened their new exhibition on the iconic surrealist painter Salvador Dalí. 'Dalí Cybernetic' showcases the mind of Dalí as well as some select works of the Catalan artist in a brand new way, combining large-scale projections and an immersive metaverse experience.
Gods, Wizards, and Sages | Nov 24-Apr 2 | Exhibition
Throughout the 20th century, looking at the "other" has been changing in its perspective and approach. An artist's gaze enriches the understanding of the objects, which, in turn, reveals aspects related to their interests and creative process. This exhibition at Barcelona's CaixaForum shows the work of ten artists from the La Caixa Foundation, including Joan Miró and Antoni Tàpies, together with objects from their personal collections.
Mey Rahola (1897-1959). The new photographer at MNAC | Nov 24-May 29 | Exhibition
Mey Rahola was one of the first women to make a name for herself in the world of photography in Spain and was involved in the construction of the new role of women in the public sphere during the Second Republic. Now, Catalonia's National Art Museum highlights the life and career of this pioneering photographer.
Josep Grau-Garriga: Dialogue with Light | Nov 28-Sep 24 | Exhibition
In the late 1970s, Josep Grau-Garriga, one of the key exponents of the Catalan School of Tapestry, began to experiment with transdisciplinary techniques and with works in large formats. This new exhibition in MACBA includes a series of photographs, documents, and drawings that never came to fruition during the artist's life.
World Press Photo at CCCB | November 4-December 11 | Exhibition
The best works in photojournalism from the past year are back in display in Barcelona. Highlighting human stories from all corners of the globe, this year's World Press Photo exhibit touches on themes of cultural identity, international conflict, and the climate crisis.
Brain(s) at CCCB | Until December 11 | Exhibition
The human brain is the most complex object we know of and the one that raises most questions in the fields of both science and philosophy. CCCB's exhibition 'Brain(s)' looks at how, throughout history, art, science, and philosophy have studied and represented this fascinating organ.
Ayuujkjä'äy ëy Konk. A fable based on a Mixe myth | Nov 10-Feb 26 | Exhibition
Never conquered, the Mixe people speak one of the last living languages of the Mixe-Zoquean family. The project in Barcelona's MACBA museum seeks to address a new perspective on the history and current status of global art from a critical review of one of the richest, most problematic, recurrent and unique manifestations.
'Comic. Dreams and History' at CaixaForum | Until January 15 | Exhibition
The comic sector is considered the ninth category of art and has a long and proud tradition. This exhibition brings visitors on a journey through some of history's best comics and delves into the production process, from conceptualization and drawing to the final printing of the work.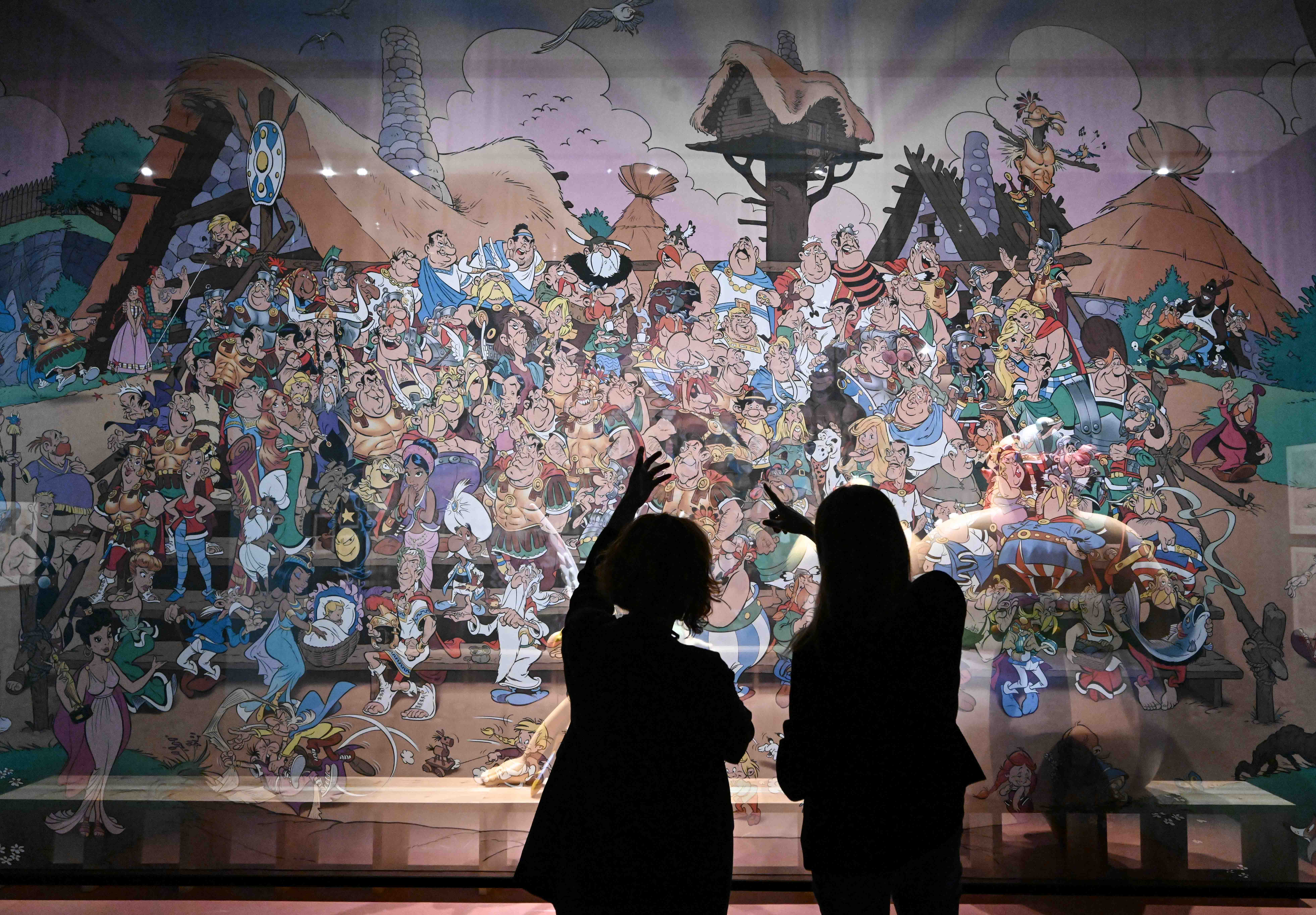 If you have an event you want to see featured in our list, don't hesitate to contact us at catalannews@acn.cat.