Surprise concert by Arcade Fire at Primavera Sound
The Canadians will play again on Saturday night after their unexpected performance on a small stage on the first day of the festival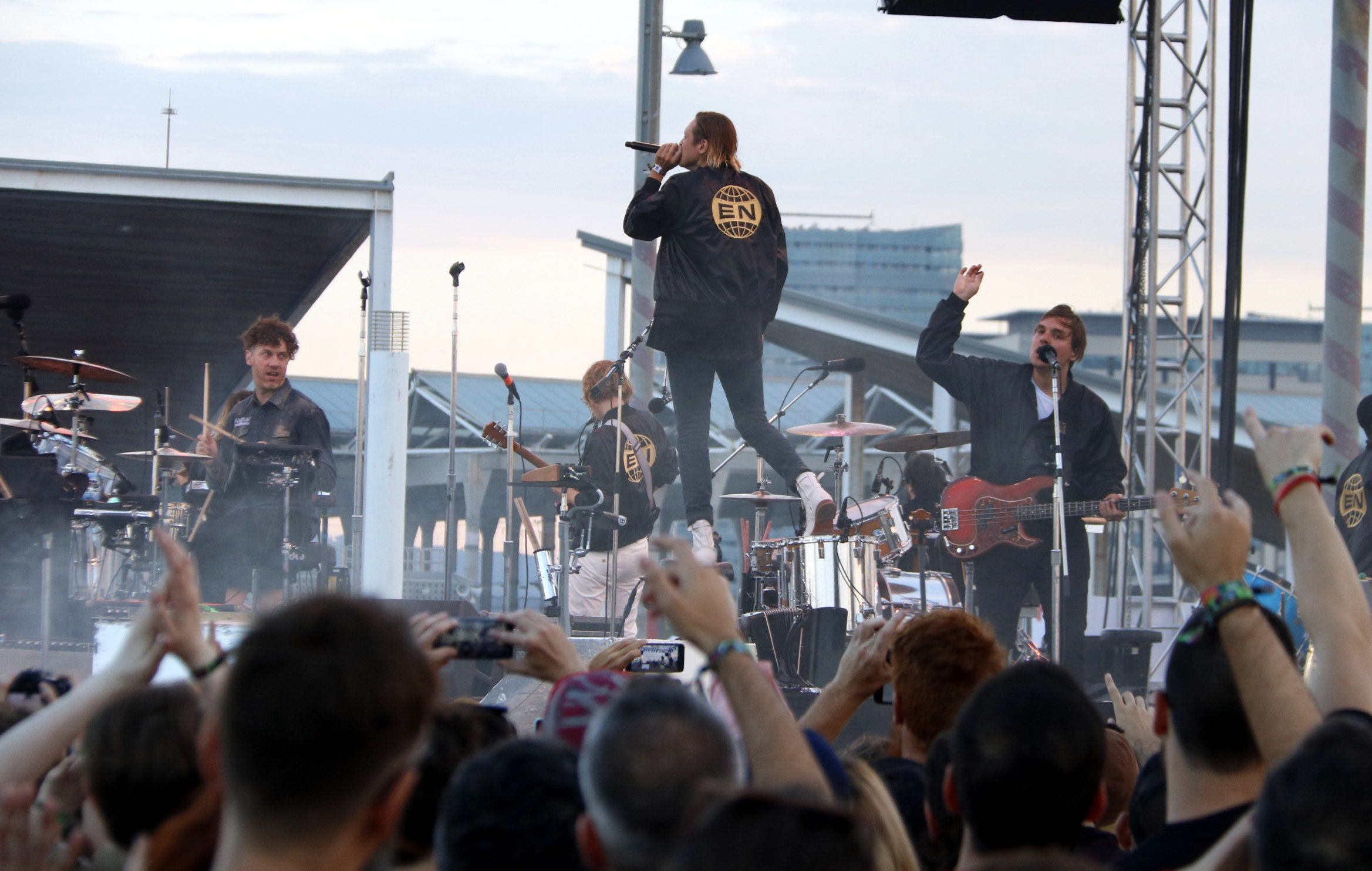 Barcelona (ACN).- Primavera Sound delight. Arcade Fire fans were surprised on Thursday by an unexpected concert of the Canadian band in a small and until then unknown stage of the Parc del Fòrum venue. The group, one of the headliners of this year's edition of the Barcelona festival, performed for about an hour and presented two of their new songs, in a preview of their Saturday concert that only a few lucky fans were able to attend.
At around 8 pm, rumors started to spread at the Primavera Sound festival about a possible surprise concert. Fans started running, trying to find the venue for the unexpected performance, and by 9pm the mystery was solved: Win Butler, Régine Chassagne and the rest of the band took the stage and the public went crazy.
For about an hour, the group played some of the hits from their last album, 'Reflektor', from 2013, but also songs from their famous opera prima 'Funeral' (2004) or their second album, 'Neon Bible' (2007). Arcade Fire also played a couple of songs from their new project, which will be presented during their big Barcelona gig on Saturday, expected at midnight.
Butler and Chassagne played at the rectangular open-door stage in front of a limited but lucky audience. The performance was at the same time as the concert by Broken Social Scence, which took part on Primavera Sound's Ray-Ban stage.
Primavera
Nearly 200 artists will perform at Barcelona's Primavera Sound between Thursday June 1st and Saturday June 3rd, while hundreds of concerts have filled the Catalan capital throughout the month of May thanks to the 'Primavera als Clubs' initiative. Bon Iver, Grace Jones, Arcade Fire, Van Morrison, and The XX are some of the most outstanding names in the line-up, which merges different music styles, from metal to electronics, all the way to indie pop and R&B. Eight different stages will offer non-stop music from 5 pm in the day until well into the next morning. Last year, more than 207,000 people attended Primavera Sound and nearly half of them came from outside of Spain.