Primavera Sound and other European festivals march on against coronavirus
Barcelona music festival among dozens pledging to carry through with this summer's editions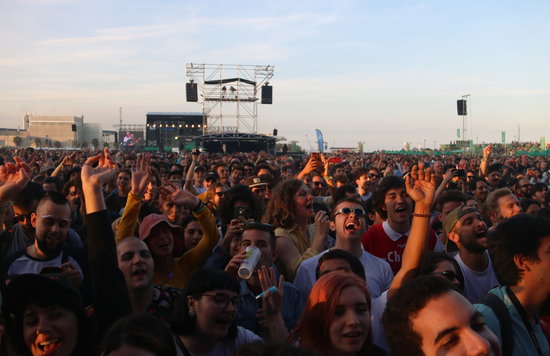 Seventy European music festivals, including Barcelona's Primavera Sound, have signed a joint statement in which they pledge to hold this summer's editions in spite of the public health emergency due to the coronavirus crisis, stressing that they are a "crucial" part of the survival of the industry.
Primavera Sound announced it is joining the 'Festivals Stand United Across Europe' manifesto on Tuesday, placing them alongside other continental festivals such as the Roskilde Festival, NorthSide Festival, Rock en Seine, Bergenfest, and Exit.
"We all expect to carry through our festivals this summer," the statement read, pointing out that the "smaller players" in the whole live music industry food chain need the festivals to go ahead now more than ever.
#FestivalsStandUnited pic.twitter.com/geLXBQ4fIv

— Primavera Sound (@Primavera_Sound) March 24, 2020
The festivals claim they are the final link of this chain that unites artists, venues, light and sound production companies, and many more. "They suffer so much that they may not be able to recover if they are not given the opportunity to be a part of festivals like ours."
Therefore, they are "monitoring the situation closely" and working closely with authorities and emergency services to ensure "the best and safest" environment for the festival community. "We share experiences and knowledge. We are united," they say.
Most festivals who have signed up to the manifesto are due to take place in June and July. Some international festivals have already announced their cancellation, such as Glastonbury in the UK, while others like Coachella have already been postponed, in this case until October.