Poet and translator Josep Piera wins prestigious Catalan literary award
Valencian author awarded Òmnium's 55th Premi d'Honor de les Lletres Catalanes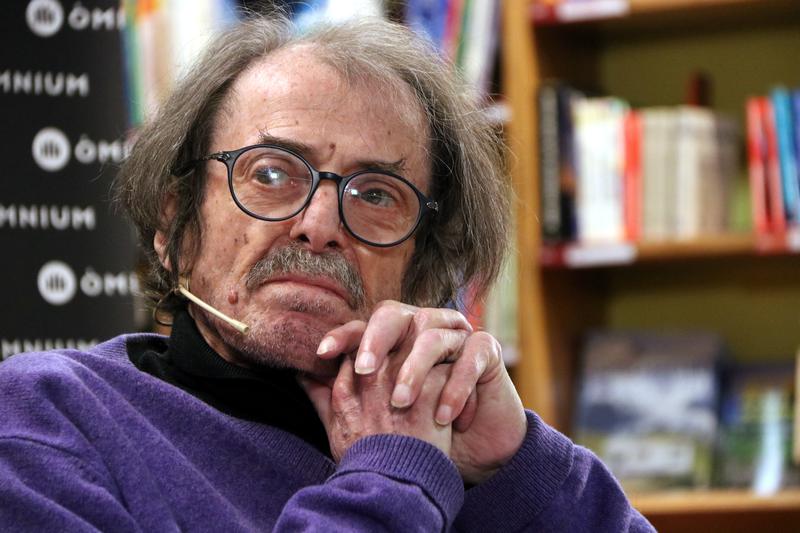 Poet, writer in several other genres, and translator Josep Piera has won the prestigious Catalan literary award Premi d'Honor de les Lletres Catalanes, or Honorary Prize of Catalan Letters.
Òmnium Cultural, the civil society cultural organization in charge of the distinction, announced it on Wednesday, highlighting his extraordinary literary career, defending his language in his land, Valencia, in schools, literature and in society.
Most of Valencia, a territory neighboring Catalonia in the south, has historically been Catalan-speaker – or Valencian-speaker, as it is also called in the area – and three in four people residing in the Catalan-speaking areas state they can speak or understand the language, according to a 2015 survey led by the Catalan culture ministry.
One of Piera's main themes is the land where he grew up, in Beniopa, currently part of Gandia, south of Valencia.
He began his career in the early 1970s, with some biographies and poems, and activism in defense of Catalan as Francisco Franco's dictatorship was living its final years.
After the regime, he contributed to recover the Catalan branch of the writers' association PEN International.
During those years, he combined writing and teaching, until 1980, when he decided to pursue a full-time career in literature.
Throughout his career, he has published several books about historic Valencian figures, and also great Arabic writers living in the same territory when it was part of Al-Andalus, before Christians conquered it in the Middle Ages.
Indeed, essays have been an important pillar of his literature, along with travel books, poetry, and also translations from Italian and versions of the Andalusi Arabic.
His works have been translated to languages including Spanish, English, French and Italian, a language to which one of his great works, 'Un bellíssim cadàver barroc,' was translated.
Premi d'Honor de les Lletres Catalanes
The Premi d'Honor de les Lletres Catalanes was initiated by Catalan cultural association Òmnium Cultural in 1969, during Francoism. It is awarded annually to a person for their literary or scientific work in the Catalan language and for the importance of their contribution to the cultural life to the Catalan-speaking world.
The winners in recent years include Quim Monzó, Marta Pessarrodona, Enric Casasses, Maria Barbal and Antònia Vicens.