Mayor guarantees a 2-weekend Barcelona Primavera Sound festival in 2023
Ada Colau agrees to repeat the same format as in 2022 after organizers speculated about leaving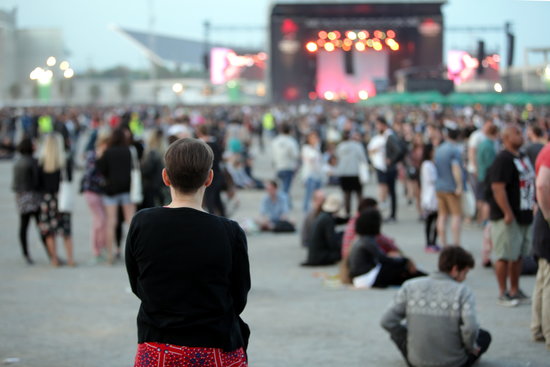 Barcelona mayor, Ada Colau, has guaranteed that Primavera Sound organizers will be allowed to celebrate a 2-weekend music festival in 2023, as it will in 2022, although she did not specify whether this format would continue beyond then.
It is "out of the question" that the event leaves the city, said Colau in a statement in the City hall a day after the festival organizers announced they would possibly find another city to host the event in. Council officials met with them on Friday to address this issue, and while no official statement has been released as of yet, some media outlets are reporting both parties have agreed to find a solution.
Residents of Barcelona's Fòrum area, where the festival takes place, lamented what they described as Colau "giving in" to pressure from the organizers, and said they were told the two-weekend format would be a one-off occurrence. They have created the Stop Concerts Fòrum platform to denounce failure to comply with promises that had been made to locals.
On Thursday Festival director Gabi Ruiz told La Vanguardia newspaper that the 2022 edition would take place, as planned, in the Parc del Fòrum seafront location, but that the 2023 edition remained uncertain.
According to him, renting the venue is now "17 times" more expensive than before, and he complained of the council "not making any efforts."
Council: city cannot lose festival
"Primavera benefits the city too much and vice versa for us to not reach an agreement," Jordi Martí, Barcelona's councilor for culture, said on Thursday in response to the La Vanguardia interview.
According to him, the council had only agreed to a 2-weekend festival in 2022 because the previous two editions had been canceled, although he said it would not be a "red line" preventing both parties from reaching an agreement.
Primavera Sound 2022
Primavera Sound will return to Barcelona in 2022 bigger than ever after calling off the 2020 and 2021 editions, with over 400 artists performing over the course of the first two weekends in June. There were also be smaller concerts on weekdays throughout the city.
All in all, there will be around 500 concerts over 11 days straight. The festival, which has a €50 m budget, expects to attract 400,000 spectators on the two main weekends as well as for the weekday events.
Headliners include the likes of Tame Impala, The Strokes, Jamie XX, Jorja Smith, or Megan Thee Stallion.
The festival will also travel to Santiago, Buenos Aires, São Paulo, Los Angeles, and Porto next year.