How to enjoy summer book celebration 'Llibrestiu' on Thursday
More than 100 bookshops from 40 different cities across Catalonia will celebrate it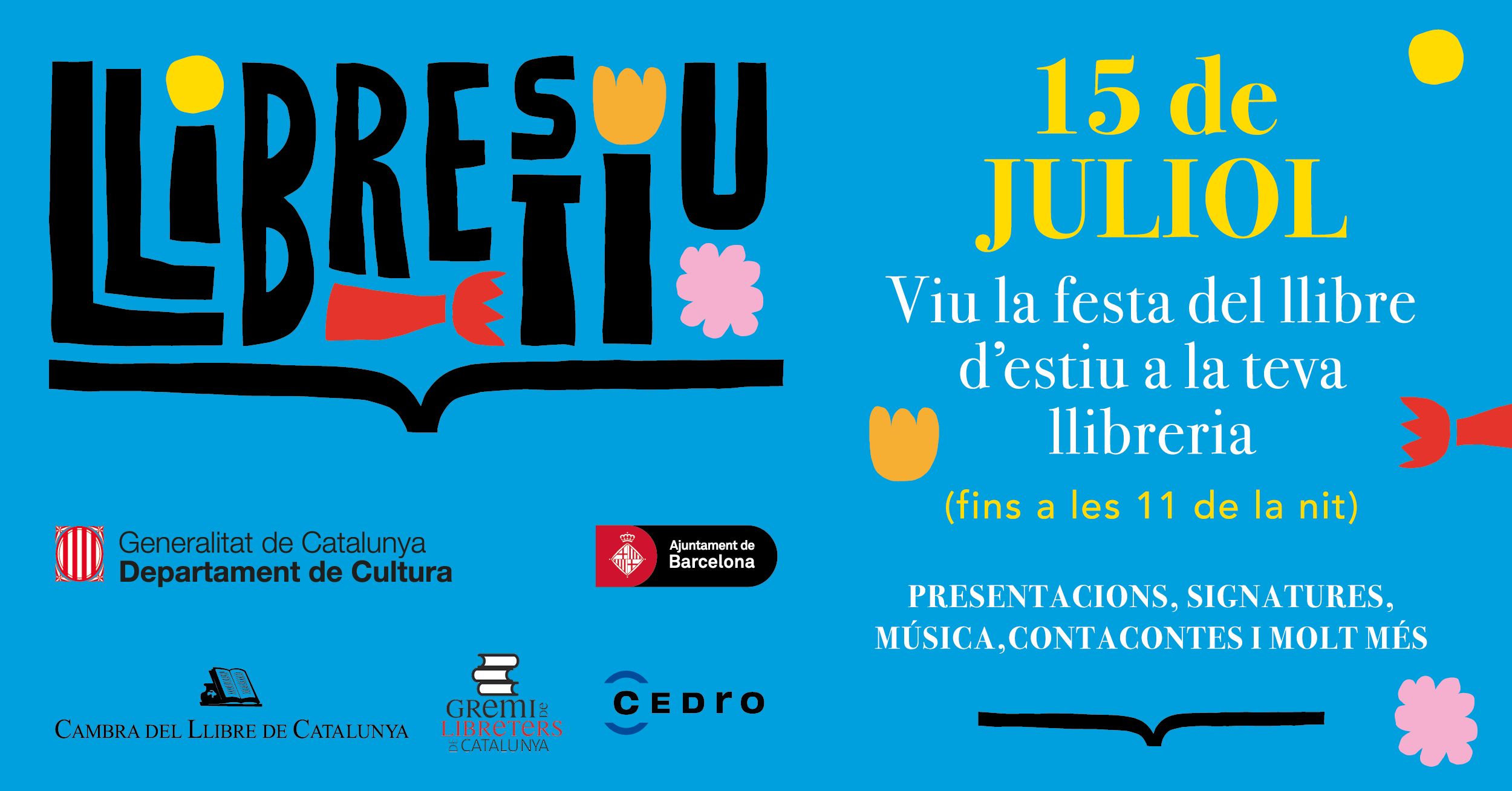 Llibrestiu is a summer celebration that will take readers to local bookstores in order to let them discover alternative and closer shops beyond the usual establishments. It will be held on the afternoon of July 15 until 10 pm.
Taking place across Catalonia, a wide range of activities for all audiences will be offered: storytelling, book presentations, author signings, radio programs and workshops, among others. Events will comply with the Health Department's current Covid-19 recommendations.
The event is held by Catalonia's Chamber of Books - which brings together guilds, publisher associations, booksellers, distributors and printing and graphic designers - with the support of the Catalan Culture Ministry and Barcelona Council.
They have said that the offering is "completely different" to the July 23 summer Sant Jordi last year, despite the fact that the initiative has grown out of that celebration.
The idea on Llibrestiu (a portmanteau of the Catalan words for book and summer) is to decentralize book selling, as happened during the feast of Sant Jordi on April 23 this year.
April 23 is one of Catalonia's most important dates of the year, when the country celebrates its patron Sant Jordi (Saint George) in unique style. Love is in the air as people browse street stalls to buy books and roses as gifts for their loved ones.
A celebration across Catalonia
About 40 cities and towns in Catalonia will join this "literary celebration", for instance, Barcelona, Lleida, Girona, Tarragona, Sabadell, Figueres, Reus, Tàrrega and Mataró.
In addition, Catalonia's Booksellers Guild has activated a microsite on its website with a list of the participating bookstores, the location of the book stands and the schedule of activities.
The Chamber of Books and the Booksellers Guild of Catalonia hope readers will enjoy this first summer celebration of local bookstores and they intend to repeat it in the coming years.