Grec performing arts festival aims for year-round schedule
108 works line up for Barcelona's celebration of the theatrical arts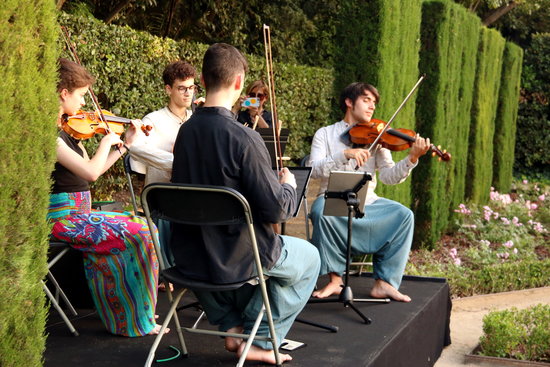 The Festival Grec has presented a new schedule that will see the performing arts festival put on 108 shows lasting all year long.
This is one of the novelties of Grec 2020, which will also include events to be enjoyed online. Most of the 108 productions will take place between the end of June and July.
Grec Festival will kick off on June 30 at the Teatre Grec ('Greek Theatre') amphitheater in Montjuïc with the production 'A tocar!' The festival is set to last until the summer of 2021, with 108 productions divided into three sections.
Those sections are Grec Festival (48 shows), De Grec a Grec (From Greek to Greek, 24 shows), and Gren en Obert (Open Greek, 36 shows).
Omara Portuondo, Manel, Stay Homas, Els Amics de les Arts, Mayte Martin, Carme Portaceli, Angélica Liddell, and Peeping Tom are some of the highlights of this year's festival.
Cesc Casadesús, director of the Grec Festival, said that during this all-year edition of the performing arts festival, "Grec becomes very visible," and wants to give support to "local productions and creativity that will be expressed in different ways, especially in city ​​theaters and by local production companies."
In the same vein, Ada Colau, mayor of Barcelona, ​​explained that El Grec is committed to recovering shows and productions that have had to be suspended due to the pandemic. Its budget of €3.3 million will be maintained, with tickets priced at €15 as a maximum for general shows and €5 for children's works.