First weekend of Primavera Sound 2022 sells out
Last tickets for second weekend still available as Phoenix joins line-up on June 11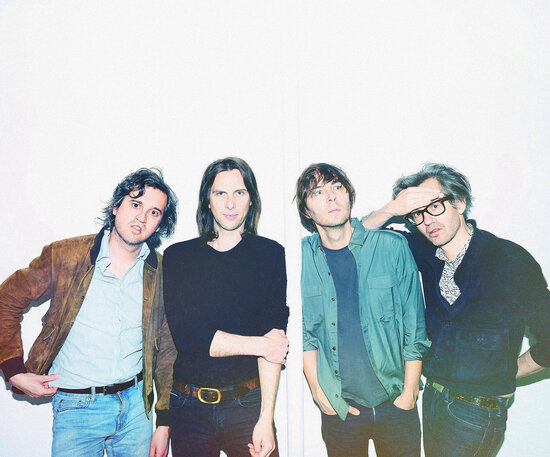 The first weekend of Primavera Sound 2022 has already sold out, as have VIP tickets and those for both weekends.
The biggest summer festival taking place in Barcelona cancelled its 2020 and 2021 editions due to the pandemic, but will be back with a bang in 2022: over 400 bands and 500 concerts over two weekends in June.
There are no tickets for the first of the two, from June 2 to 4, with the likes of The Strokes, Tame Impala, The National, and Gorillaz performing. The organizers have created a waitlist for those who still hope to attend.
On the second weekend, Dua Lipa is performing along with Lorde, Interpol, and Antònia Font, the Mallorcan band that is back after an eight-year hiatus. Also, some of the bands playing over the first weekend, such as Tyler, the Creator, The Strokes, and Massive Attack, will perform again.
The French alternative rock band Phoenix, the artists behind the well-known songs 'Too Young,' 'J-Boy,' 'Lisztomania' and 'If I Ever Feel Better', will play on the second weekend, on June 11, as announced by the organizers on Tuesday.
The last time Phoenix took part in the world-class festival was in 2013.
There will also be concerts at various venues throughout the Catalan capital and neighboring city of Sant Adrià de Besòs on weeknights between both weekends as part of what is known as Primavera a la Ciutat as well as the Brunch on the Beach live DJ sets to end the festival on June 12.
The total attendance over the two weeks is expected to exceed 400,000 music lovers from home and abroad.
Fans who already have tickets for either the 2020 or 2021 canceled festivals have been given the choice of which weekend they want to attend or can upgrade their ticket to a double weekend one.
Tickets — €245 for a weekend pass or €425 for both — went on sale on June 1.
Although the 2021 edition has been canceled, other smaller festivals will take place this year. Check out our ultimate guide on what's on this summer, including Cruïlla, Vida, Cap Roig, Jardins de Pedralbes and Peralada festivals.