FiraTàrrega turns 40: freewheeling theater festival forced to celebrate amid Covid measures
Performing arts fair limits its trademark off-program street shows and makes pre-booking compulsory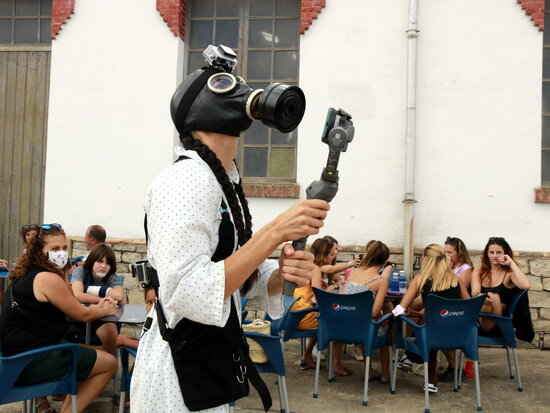 FiraTàrrega, Catalonia's leading street theater festival, is celebrating its 40th anniversary as it faces the challenge of staying true to its daring and freewheeling spirit while complying with safety protocols to avoid the spread of Covid-19.
After canceling all in-person activities in 2020, the festival, held in the Western Catalonia town of Tàrrega, returned this Thursday with a program featuring 57 different shows over the weekend, more than in pre-pandemic times.
Unlike previous editions, all events — which include a vast array of performing arts disciplines such as puppetry, acrobatics, clowns, and dance — must be booked in advance. Prices range from €2 to €15.