Festivals and venues shift schedules to comply with curfew
Hospitality industry wants curfew reduction and prompt reopening of bars and restaurants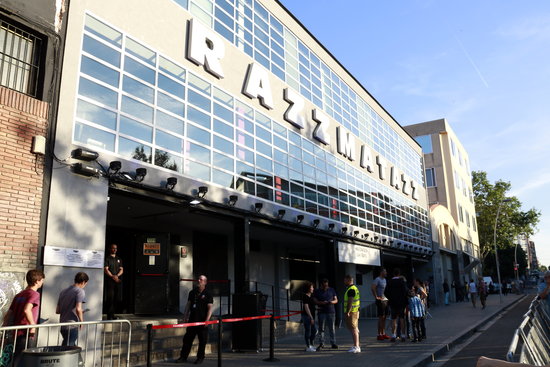 Concert venues, theaters and cinemas are adapting to the night curfew brought in on Sunday by moving events to earlier time slots.
The National Theater of Catalonia (TNC) has brought forward show times on a Thursday evening by an hour, from 8 pm to 7 pm. The rest of its weekly schedule is unaffected by the curfew as events normally start at 7 pm, or 6 pm on Sundays.
The 52nd Barcelona Jazz Festival, which runs from October to February, has moved several of its concerts to an 8 pm start time, while the Terrassa Jazz Festival has changed three concerts from 9.30 pm to 8.30pm.
The Teatre Lliure, Sala Barcelona and the Ciudad Flamenco festival are some of the numerous other venues and events that have announced schedule changes.
Hospitality industry requests curfew delay
The head of the Foment business assication, Josep Sánchez Llibre, asked on Monday that the curfew in Catalonia be delayed until 11 pm, an hour later than the government has set, and that bars and restaurants are given the go-ahead to reopen on Friday, after being forced to shut for two weeks.
He also asked for a cash injection from the Spanish government to boost struggling businesses.
"The Spanish government must be realistic and, in the same way that the main European countries are doing, act in the face of an economy that is paralyzed," he said.