Clown Me In on vulnerability, street 'attacks,' and growing up in a warzone
The Beirut-based clown troupe are performing in Barcelona as part of the La Mercè festival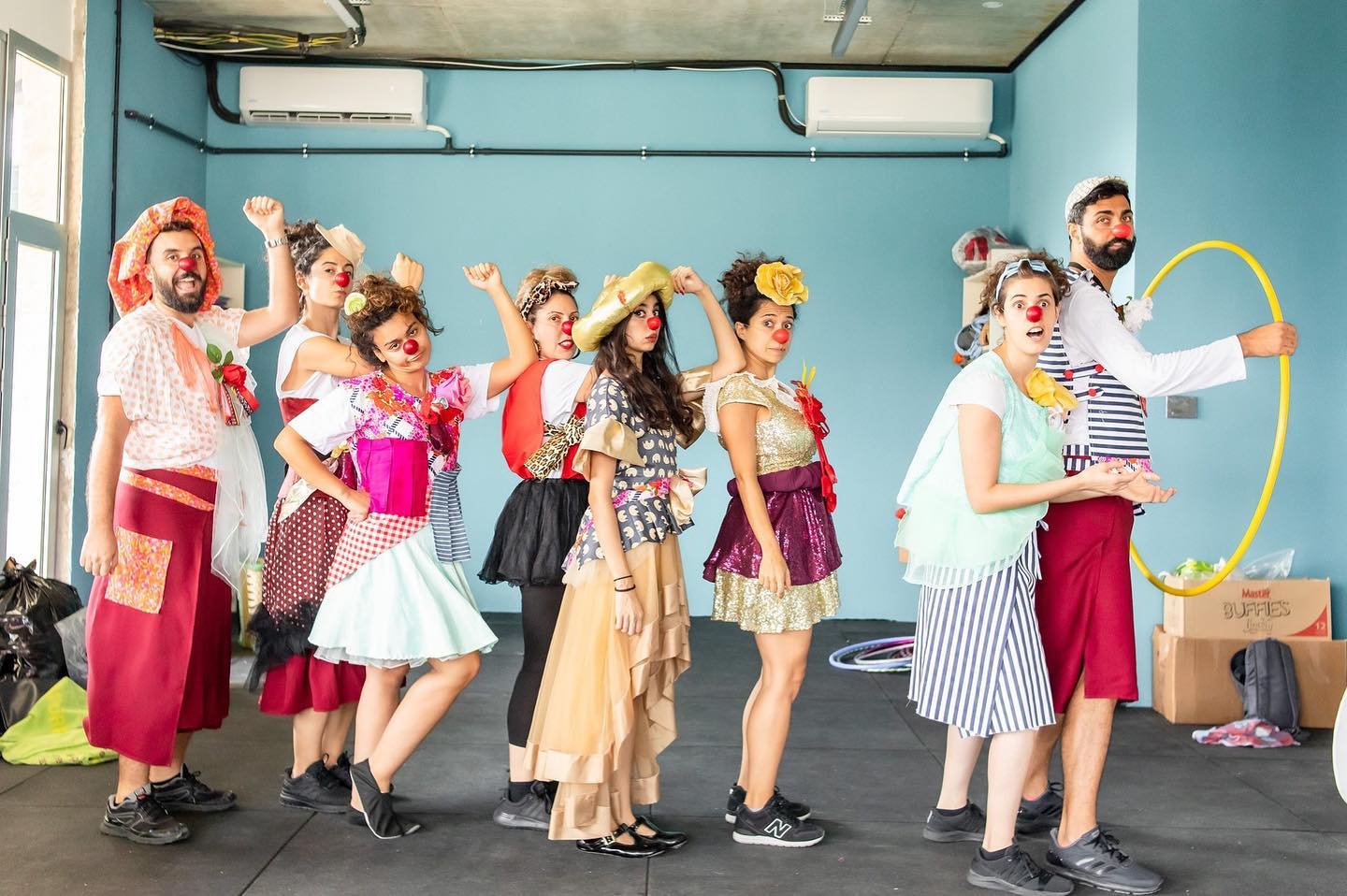 Lebanese humanitarian clown troupe Clown Me In are in Barcelona this week to celebrate the city's biggest street festival, La Mercè. This year's partner city to the La Mercè festival is Beirut, and the comedic group are one of the invited artists from the twin city performing in Barcelona this weekend.
Clown Me In are not like any other team of jesters you've come across before. Their acts were built on deep levels of introspective thinking, inspired by their upbringing in war-torn Lebanon, and they have a stated aim of wanting to provide comic relief to people in difficult situations all over the world.
They have performed in refugee camps in their native Lebanon and further abroad, and are intent on exploring human vulnerability to create deep, special, and spontaneous connections with other humans.
The Catalan News Agency spoke with Clown Me In co-founder Sabine Choucair about her troupe's performances and inspirations ahead of the La Mercè festival.
On Tuesday, September 24, you can catch their final performance of the festival as part of a wider celebration of Clowns Without Borders, a group of merrymaking artists who work to bring smiles to people affected by natural disasters and war zones. They perform at the Gaza Space, one of nine different stages by the River Besòs, at 3.45 pm.
As 'humanitarian clowns,' what do you aim for in performances?
"Clowning is all about being vulnerable, being honest, and being there, so what we love to do is when we work with people, either performing or giving workshops, is to touch this vulnerability.
"We really like to go deep when working with people and have this real connection. We, to start with, have to be vulnerable and have this eye contact, this moment of truth, of dreams, of hope, but at the same time of saying, 'This is life, let's just share it together and see where it takes us.'"
What do your famous 'street attacks' look like?
"We decided, 'let's just have ten clowns on the street and following people who litter.' And we tried it and it was awesome, people loved it, even though we were catching them when they were littering.
"Then the whole terrorist attacks started in the Middle East and all over the world really, and we said, 'Well, that's great… How about, because we're really against all this, we do a clown attack instead of a terrorist attack?' So we would still attack the streets, but with laughter."
Why did you want to become a clown?
"Coming from a warzone myself, well, it's not like I had the worst childhood ever, but growing up in a place that had a civil war, I always felt that I wanted to do something.
"And for some magical reason, clowning made sense, and I said, 'Okay, this is what I want to do.' And it's been amazing because it's an amazing tool to connect with people on this deep, deep, very lovely, positive level that is just perfect."