Catalan team releases submission for AI song contest
AIMCAT members and AI combine to create 'I feel the Wires' for international competition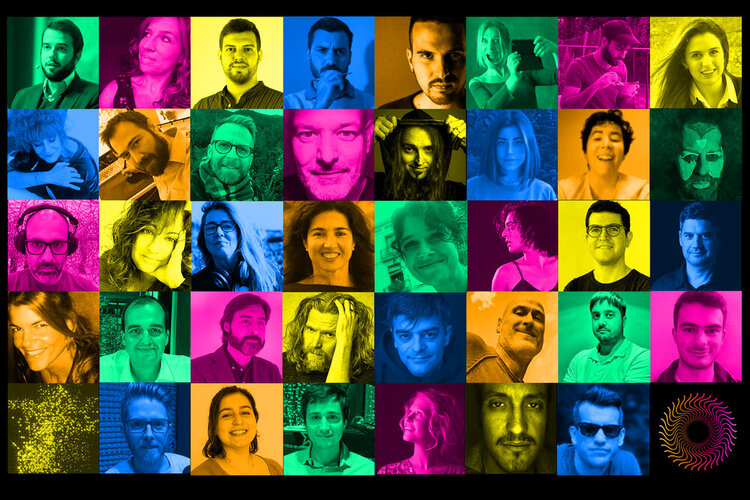 Catalonia's team AIMCAT have released their submission for the international music competition the AI song contest.
For its second-ever edition, humans and computers combined to create a song called 'I feel the Wires', now available to listen to online.
Every part of the song has been influenced by AI, even the English and Catalan lyrics which were fed into a GPT-3 computer model to generate stanzas.
A variety of tools were also used to create the music which accompanies the lyrics, incorporating a sophisticated drum rhythm, synthetic string section and even hints of guitar riffs.
After the Eurovision song contest was cancelled due to the pandemic, the AI song contest was launched last year to act as a replacement, whilst also attempting to explore the creative process of artificial intelligence. Despite Eurovision returning for its 2021 edition, the AI contest continues as an independent event, with 38 participants from all across the continent.
Not so different from the original Eurovision, teams from around the world work with AI to put forward a submission which is performed and then judged by a jury and international public.
Catalonia's team therefore has to compete against 37 others, including Spain's Menara, Gonimix y Andino with their entry 'Coco, duérmete ya', or the UK's Pineapple, with the song 'Mileaway'.
The best song is then voted upon and a winner is announced. Voting is now open, and the awards ceremony is set for July 6.
AIMCAT came into existence when Thomas Nilhen, a Swede living in Catalonia teamed up with 15 others, including philosophers, visual artists, song writers and software engineers. Nilhen described his team to Catalan News as "really interdisciplinary", adding: "We have a dancing violinist that is also a sign language expert".
He insisted that all of the submissions are made with a "solid base of artificial intelligence with minimal interference", in order to explore the musical capacities of AI as purely as possible.
Although, for Nihlen, since the beginning the AI Song Contest has also been part of a larger ambition: "The whole reason why I thought it was a great idea to enter the contest was to show the Catalan language in that context, because when I talk to people a lot of people think that Spanish is the language that they associate with the future and technology… I wanted to show that Catalan can also be a part of this new innovative scene."