Barcelona live music festival Primavera Sound announces new event for Spring 2021
After having to cancel entire 2020 line-up due to Covid-19, festival returns this year with new "Colosseum Nights" concerts planned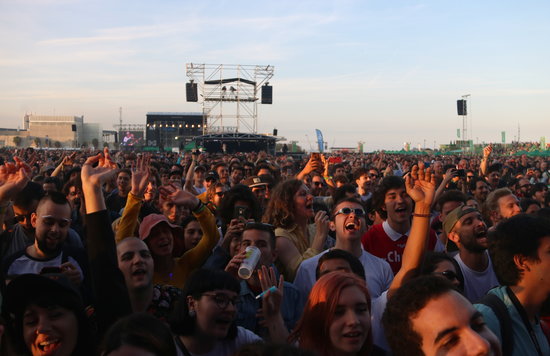 One of Barcelona's most iconic music events of the year, Primavera Sound, have announced that they will host "Colosseum Nights"; a week-long event of nightly concerts taking place in the city's Teatro Coliseum venue from April 26 to May 2.
Usually, the main festival is held at Barcelona's Parc del Fòrum, with 220,000 people attending in 2019.
In the past having hosted world-famous international acts like Pulp, Björk and Kendrick Lamar, this year's line-up for "Colosseum Nights" is more local. Alongside Swedish-Argentinian artist José González, 2021 Acts include Galician Triángulo de Amor Bizarro, Andalusian Califato ¾ and Derby Motoreta's Burrito Kachimba, Hermanos Cubero from Castilla and the underground Barcelona group Mujeres. The Spanish feminist radioshow Deforme Samanal will also perform on one of the nights.
Apolo rapid test study
In October 2020 Primavera Sound festival collaborated with German Trias i Pujos Hospital and the Fight AIDS foundation to conduct a study at the Apolo concert hall in Barcelona.
1,000 concert goers attended the venue in a trialto see how well rapid tests worked in a situation where people were then in an enclosed space, watching a concert, singing and dancing. Attendees also had to wear N95 masks, the hall was ventilated, and everyone's temperature was tested.
The study concluded that as long as these measures were reciprocated, people could begin attending these events once again.
It has been confirmed that the event will be seated and complying with safety measures, likely based-off the results of the Apolo study and depending on the pandemic situation at the time.
Concert tickets are now available on the Primavera Sound and Balañá websites.