Artists celebrate return of music festivals after the pandemic
World-renowned stars happy to get feedback from crowds while local up-and-comers relish long-awaited opportunities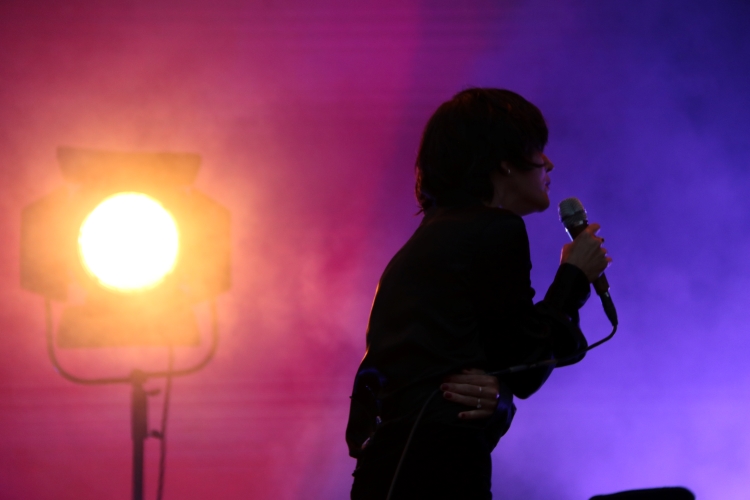 Much like the thousands of fans who will be heading to events to such as Primavera Sound, Sónar, and Cruïlla, all returning in full flow after the Covid-19 pandemic, artists are also just as delighted to see the return of music festivals.
John Talabot, whose real name is Oriol Riverola, is one of the biggest names in electronic music, and the DJ is one of the many Catalan artists who will be performing on some of the biggest stages this summer.
Talabot is particularly happy to be back performing live because of the sense of feedback that a live crowd can offer him during a set, something that's just impossible when playing at home alone on a live stream as many artists did during the pandemic, and something that's missing when producing new tracks as well.
·At one point during the pandemic, I felt like my work was being punished," Talabot says. He recognises that the health situation called for severe actions, and says he "understood the situation," but he couldn't help but feel that the nature of his work, and how it clashed so severely with pandemic restrictions, made him feel like he was "doing something wrong."
Barcelona-based singer-songwriter Naida Castel, who goes by the artistic name of Le Nais, has been looking forward to this week for years. She was booked to make her Primavera Sound debut in 2020, but of course, that year's and 2021's editions of the festival were postponed due to the public health emergy.
She says that the pandemic was "awful" for her in a professional sense because she had released her first ever EP in February 2020.
"I got to play one sold-out gig in l'Heliogàbal, there were quite a lot of people there," she explained to Catalan News. "It was such an amazing experience, I was so excited. And out of the blue, lockdown."
"I remember not having a really nice period" during the many lockdowns that Catalonia went through during the Covid-19 pandemic. She tried to do 'Lives' on Instagram, but never felt comfortable doing them. "It was harsh, you know?"
She recalls seeing other artists "enjoying themselves," amazed that some people were able to be creatively productive during this period when she struggled badly herself.
Joy of returning
Summer 2022 has a packed schedule of concerts, festivals, and events, a "great" thing according to Talabot.
"I'm really happy that people can gather again because we are humans and humans need to get in touch with each other, and it's a really important thing for humans to be in touch, to feel, touch and hug one another," the electronic music producer says.
"Barcelona is a great city for festivals, and I think it's going to be a great moment for a lot of people."
The Tyets are another up-and-coming Catalan act that are taking the radio waves by storm, with their trap-influenced urban pop sounds, usually delivered in the Catalan language. They're playing at Cruïlla later in the summer, and can't wait to make their debut at one of the biggest festivals Catalonia has to offer.
Xavier Coca, one half of the Mataró-based duo, laughs at the idea of performing at such a venue, remembering that not long ago he used to work at festivals such as Cruïlla, serving drinks at the bar.
"Now it's funny to go back to the festivals to play, it's like a mirror [image]," he says. "It's going to be amazing, playing in front of 5,000-10,000 people, it's mind blowing."
Le Nais was also in a similar position not too long ago, visiting festivals like Primavera Sound as a paying fan. In previous years, she looked at the stages and thought to herself, "I could do that sometime," but thinking maybe it could be something "in [her] next life" as opposed to now.
When her manager at record label Luup Records informed her that Primavera Sound had booked her to play, they invited her into a room for a meeting and recorded her reaction, knowing she would barely be able to contain her excitement. More than two years later, she can now finally perform the set she was booked so long ago for.