Actor, musicians, teachers and others among those honored with Creus de Sant Jordi
The distinction recognizes outstanding civic and cultural contributions within Catalonia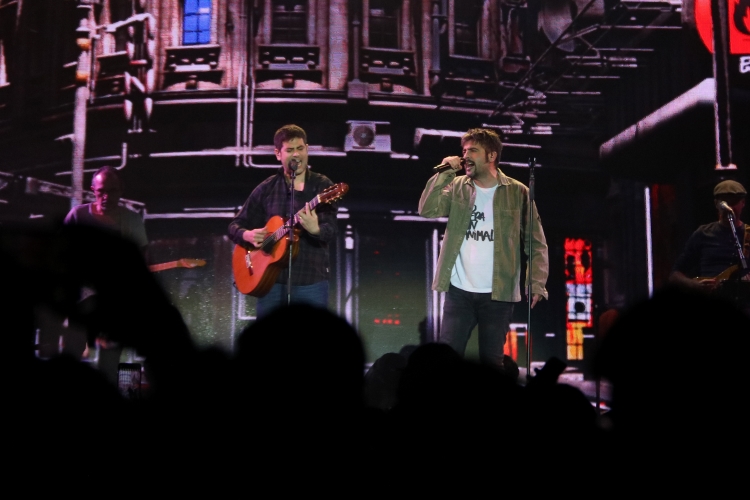 A list of some of Catalonia's most distinguished cultural figures and entities make up this year's official list of recipients of the Creus de Sant Jordi [St. George's Cross], a humanitarian award given by the Catalan government that recognizes those that contribute to and enrich the nation's cultural identity.
Those honored include Carme Elias, an actor, Tortell Poltrona, a clown, Laia Palau, a basketball player, and brothers David and José Manuel Muñoz, founders and members of the Estopa music group.
Also included are the Elèctrica Dharma music group, Barcelona Liceu opera house foundation, and the Hipra pharmaceutical foundation, among others. The shortlist preserves gender parity and the award ceremony will be held on July 11, at 7pm in the Teatre Monumental in the town of Mataró, 30-minutes away from the Catalan capital.
Other distinguished members of the Catalan society are social activist Fàtima Ahmed, Catalan language teacher Maria Carme Cardó; artist Mari Chorda, music producer and Picap promoter Joan Carles Doval, teacher, and artist Rosa Maria Duran, writer Josep Espunyes, physician María del Carmen Llasat, painter Josep Minguell, teacher, politician, and activist Maria Olivares, farmer Lluís Parés, engineer Jordi Puig, sociolinguistic Miquel Strubell, Japanese photographer based in Catalonia Hisao Suzuki, physician Lluís Torner, economist Carme Trilla, farmer Marina Vilalta, and artist Andreu Vilasís i Fernàndez-Capalleja.
The selection board for the recipients states that they have chosen the recipients with full consideration for gender parity as well as a diverse range of regions.
The selection of honorees, which is a yearly tradition, gained worldwide attention in 2019 when legendary football player Leo Messi was included among the 29 finalists.
The Creu de Sant Jordi is one of the highest awards that a person can receive from the Catalan government. It was created in 1981 to distinguish people who because of their work had given services to Catalonia.
Any citizen, entity, or association can request for the award to be given to a specific person or business.