80th anniversary of Catalan president's execution at hands of Francoist regime
Lluís Companys, defender of the Spanish Second Republic, honored with Stolpersteine stone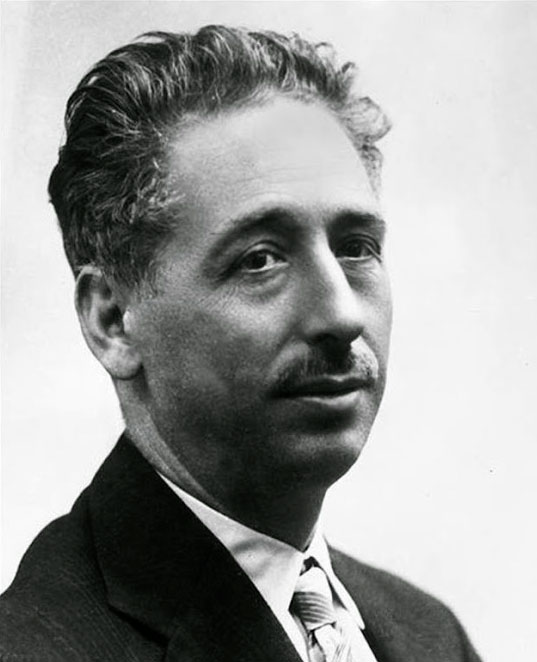 On October 15, 1940, in the early hours of the morning, the life of Lluís Companys tragically came to an end.
Like many others during the Civil War and ensuing Francoist dictatorship, the former Catalan president was executed by firing squad outside the castle on Barcelona's Montjuïc hill, which at the time was a military prison - only in 2007 was it fully returned to the local council.
But who was Lluís Companys?
1931: Macià, Esquerra, and the Catalan Republic
A lawyer from the small town of El Tarròs, in Catalonia's western agricultural region near Lleida, Companys founded Esquerra Republicana, the still existing Republican Left party, alongside Francesc Macià in 1931. That same year, King Alfonso XIII went into exile leading to the proclamation of the Second Spanish Republic.
In fact, when the second republic was declared on April 14, Macià, who at the time was the president of Catalonia, proclaimed that Catalonia was a republic within the Iberian Federation, although this Catalan republic only managed to last a total of 3 days.
1934: Confrontation with Spain and the proclamation of a Catalan state
Companys, who had been the Catalan parliament speaker as well as Spain's Minister of the Marine, became Catalonia's president in 1934 after Macià's death on Christmas Day 1933.
Not even a year later, and as conservatives ruled in Spain once again, on October 6 Companys declared that Catalonia was "a state within Spain's federal republic" - though he quickly surrendered after military forces attacked the Catalan government headquarters in Barcelona.
"October 6th falls within the context of the confrontation between the Catalan government and the [newly elected right-wing] Spanish government," explains University of Barcelona historian Teresa Abelló Güell.
This was due to "a bill approved by the Catalan parliament relating to agricultural contracts in the Catalan countryside," which, following disapproval from landowners and other conservative factions, was struck down by Spain's Court of Constitutional Guarantees.
For this, Companys was sentenced to 30 years behind bars but then pardoned in 1936 once the left regained power in Spain, reclaiming his post as president of Catalonia again shortly thereafter.
1936-1940: Spanish Civil War, exile, arrest, and execution
On July 17, 1937, military officers headed by Francisco Franco staged a coup against the Second Republic, marking the beginning of the Spanish Civil War. Companys remained loyal to the republic and helped coordinate resistance against the insurgents with the creation of the Central Committee of Antifascist Militias of Catalonia.
But by 1939 it became clear that Franco would win the war. The Catalan president ended up fleeing to France, as did hundreds of thousands of other republicans in what is known as 'La retirada'. His exile was shortlived, however: in 1940, Companys was arrested by German secret police in Brittany, who handed him back to Spain's Francoist authorities.
"He is then court-martialed. Clearly, there were no legal guarantees. It was a pure and simple court-martial and his sentence had been decided well beforehand," says Abelló.
Companys' remains lie at Fossar de la Pedrera, a memorial space inside the Montjuïc cemetery dedicated to victims of fascist repression and Civil War-era bombings.
Villainized by the unionist right, lauded by the independence movement and the left
In a country that, during its transition to democracy following dictator Franco's death in 1975, made a "pact to forget" its past and has only more recently made some attempts to deal with its darkest moments, it should come as no surprise that Companys' legacy is divisive.
Indeed, while more conservative and far-right factions view his memory as a threat to the unity of Spain, the pro-independence camp as a whole, as well as other non-nationalist left-wing sympathizers, remember Companys as the only democratically-elected president executed by fascism in Europe.
Companys' assassination, 80 years later
A Stolpersteine stone will be laid in his honor this Thursday, 80 years after his execution - though, of course, the process to secure a commemorative stumbling stone for him was not free of controversy either, although the Barcelona city council eventually conceded to placing one in Plaça Sant Jaume, the square that houses both the city hall and the Catalan government headquarters.
The 80th anniversary of Companys' assassination by Francoist officials was also marked with floral tributes placed by his gravesite. Catalan government and parliament officials as well as members of the Catalan Socialist party, CUP, and En Comú Podem attended the event, with vice president Pere Aragonès proclaiming Companys' ideals to be "more alive and stronger than ever."