New Stolpersteine memorials honor Catalan victims of fascist persecution
Plaques to those sent to concentration camps for ideological reasons laid outside former homes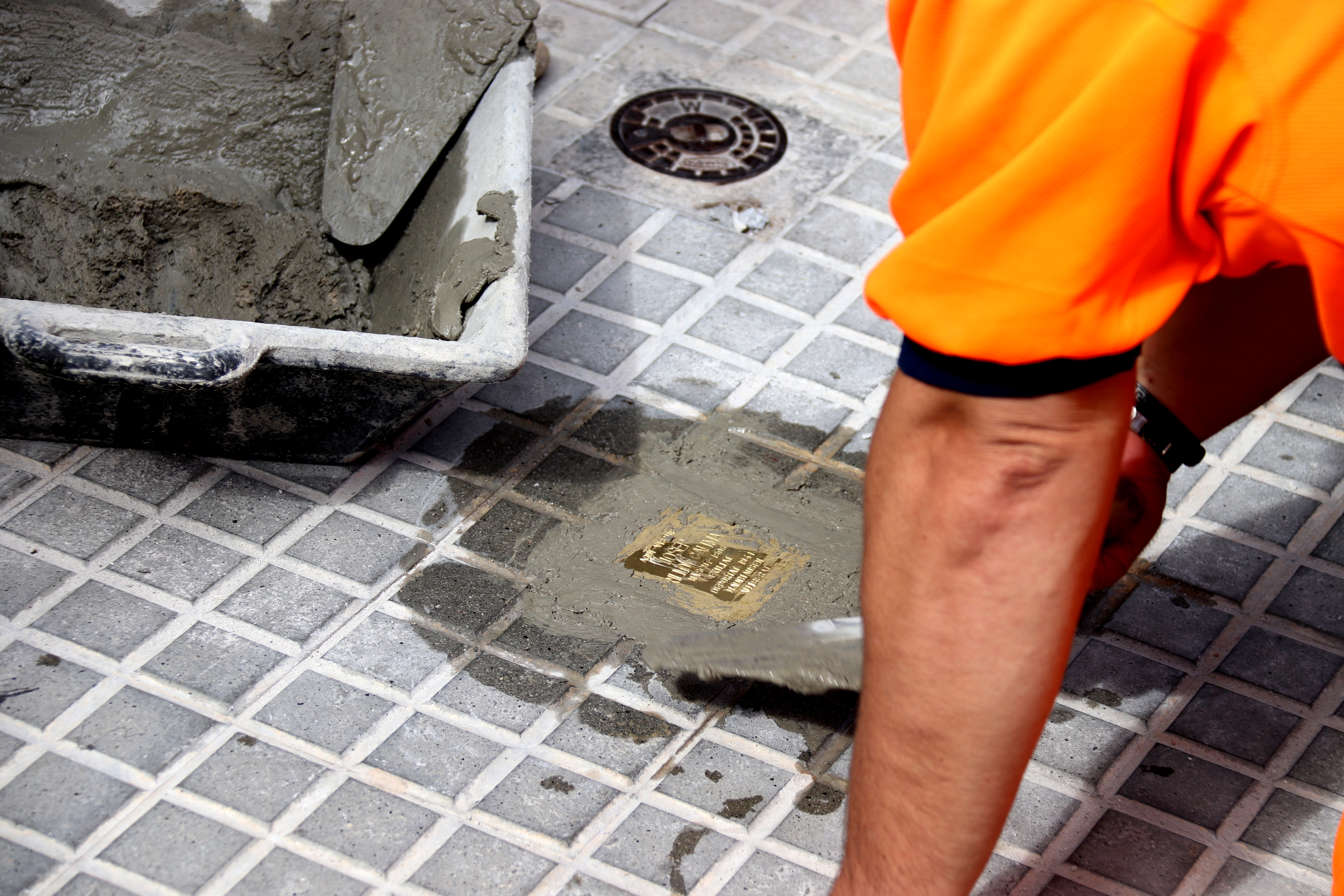 The town of Vilafranca del Penedés now has a new set of memorials to one of the darkest chapters in human history and its impact on Catalan people.
Stolpersteine stones, which literally translates to "stumbling stones," is part of a worldwide project paying tribute to the victims of Nazi persecution.
Throughout autumn, 101 such new plaques will be placed across Catalonia, being added to the 184 in the country already. They honor the memory of Catalans who were sent to concentration camps.
An institutional act in September paid homage to Josep Cerrillo, who was taken from his home in 1941 and sent to the Mauthausen concentration camp. Although he survived, over 1,000 Catalans died in such camps.
Not only Jewish people were persecuted in such camps, as in Catalonia, Republicans and those who fought against fascist regimes were also persecuted in similar ways.
Each of the stones is made up of a 10cm x 10cm concrete block topped by a brass plaque, with hand-made inscriptions usually including the name of the person, their date of birth, the camp they were deported to, and their fate there.
Countless people lost their lives in World War 2 and this project aims to remove the anonymity of the victims by giving them their own personalized memorial, placed in front of the last home the person resided in freely whenever possible.
Democratic Memorial is the Catalan government institution in charge of honoring the memory of those who suffered repression, mainly focusing on Francoism, and they are leading the Catalonia Stolpersteine project. The group predominantly works on projects related to those who suffered repression for ideological reasons between 1931-1980.
Across the world, there are already some 75,000 of the stones in over 20 countries.
Josep Cerrillo's survival and life after Mauthausen
The niece of Josep Cerrillo, Teresa Puig, was present at the institutional act where his stone was laid.
She told Catalan News that her uncle had always spoken about joining the French Resistance to fight in World War 2, and believed that as Spain was not at war with Germany at the time, that he would be safe. However, one day in 1941, "the Germans arrived and ambushed them and captured" various people, Puig explained.
Cerrillo would spend around four and a half years at the Mauthausen concentration camp, and survived "because he was a good bricklayer and they made him work."
After the camp was freed by American troops, he was brought to Paris where he spent six months in hospital. He remained in France for fear of being sent to prison, as Franco was still in power in Spain. Once he gained French citizenship, he returned occasionally with his French passport to visit family.
Stolpersteine stones in Catalonia
This autumn, 101 cobbles will be placed in several towns: 17 in Vilanova i la Geltrú, 15 in Mataró, 14 in Súria, 11 in Rubí and Figueres, 9 in Vilafranca del Penedès, 7 in Esparreguera, 6 in Sant Cugat del Vallès, 4 in Ripollet, 3 in Montornès and Cardona and one in Santa Perpètua de Mogoda.
Some others have already been laid in municipalities across the country: Albatàrrec (1), Castellar del Vallès (5), Cervera (3), Cubelles (1), els Guiamets (1), Girona (16), Gironella (7), Granollers (7), Granyena de Segarra (1), Igualada (10), Lleida (11), Manresa (24), Navàs (6), Olesa de Montserrat (10), les Oluges (1), la Prenyanosa (1), el Pont de Vilomara i Rocafort (1), Prats de Lluçanès (2), Puig-reig (4), Sant Antolí i Vilanova (1), Sant Vicenç de Castellet (1), Sanaüja (1), Talavera (1), Torà (1), Tarroja de Segarra (1), Vallfogona de Riucorb (1), Pontils (1), Santa Coloma de Queralt (3) and Sabadell (61).