20th anniversary Primavera Sound recognized as an event of special cultural interest
The status will remain until the end of 2024 and is part of Spain's 2022 budget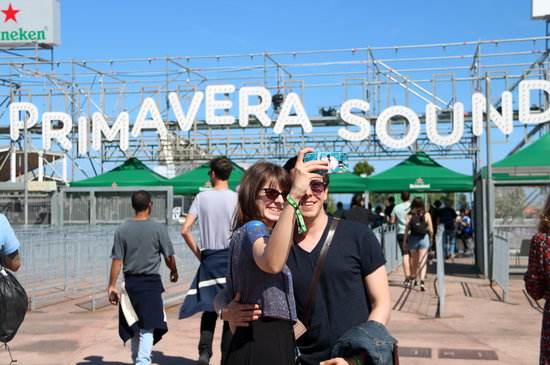 The 20th anniversary of Barcelona's biggest music festival, Primavera Sound, has been recognized by Spain's Culture ministry as an event of special interest. This special status will remain in place until December 31, 2024.
The insignia that will differentiate the festival is part of Spain's 2022 budget that was approved on Tuesday. It considers Primavera Sound as "one of Spain's most important cultural events, as well as one of the best music festivals" in the world.
"It is an honor and a recognition to the organization for its passion and effort to create one of the most important music events of the country," Gabi Ruiz, festival co-director, said.
The 2022 edition will take place in Barcelona between July 2 and 12 and will offer 500 concerts. It is the first time that the event will be hosted on two weekends after an agreement with the City council to compensate for the cancellation of the 2020 and 2021 editions.
"We are really thankful and we'll keep working to make sure that the festival lives up to its own history and identity as the best live music event in southern Europe," Ruiz said.
The last held festival, in 2019, welcomed around 220,000 people and generated over €120 million in Catalonia. Organizers expect to reach 500,000 people and around €300 million in 2022's edition, as it is has been expanded to two weekends.
Primavera Sound 2023, still up in the air
On December 16, co-director Gabi Ruiz told the newspaper La Vanguardia that the event could take place in another city that is not Barcelona. Ruiz said that while the 2022 edition will most definitely take place at the Parc del Fòrum seafront location as planned, the 2023 edition is far more uncertain, and added that other cities were already being considered for the event.
According to him, renting the venue is now "17 times" more expensive than before, and he complained of the council "not making any efforts" to find a solution.
A day after the interview, Barcelona mayor, Ada Colau, guaranteed that Primavera Sound organizers will be allowed to celebrate a 2-weekend music festival in 2023, as it will in 2022, although she did not specify whether this format would continue beyond then.
It is "out of the question" that the event leaves the city, said Colau in a statement in the city hall. Council officials met with organizers on Friday 17 to address this issue, and while no official statement has been released as of yet, some media outlets reported both parties agreed to find a solution.