Spain's vaccine panel backs booster jabs for care home residents
Experts advise health authorities to begin administering third doses from October 4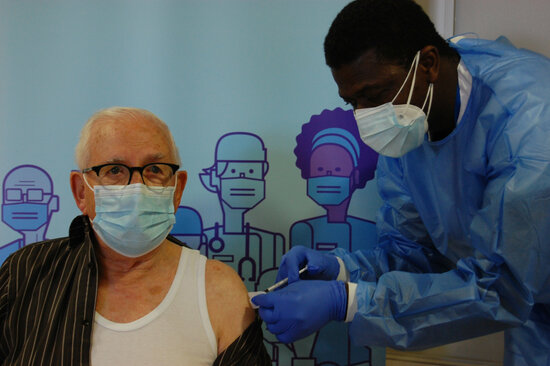 The panel of vaccine experts advising the Spanish government on the coronavirus pandemic has proposed administering booster jabs to care home residents from October 4.
Health authorities agreed to start administering third vaccine doses to immunocompromised people a week ago.
Elderly people in residential homes could become the next group to get extra vaccine doses to increase the protection against Covid-19, pending a decision on the matter by the public health committee.
When the vaccination rollout began in December 2020, care home residents became a priority group, along with healthcare staff and people with severe disabilities living at home.
As of September 14, virtually all care home residents have received both vaccine doses, with 97.8% of them deemed as fully inoculated against the virus.
Overall, 5,815,338 people in Catalonia have been given the first dose of the vaccine, 73.4% of the total population. Out of those, 4,922,958 have also been administered a second dose (62.3% of the total population). 5,577,751 residents are considered to be fully immunized (70.5%).
Booster shots for immunocompromised people
People who qualify for a booster shot include solid organ transplant recipients, those having received hematopoietic stem cells due to diseases like leukemia, and people being treated with anti-CD20 medicines, common to fight diseases like lymphomas.
The third jab will have to be administered 28 days after the second, but in the latter case, the patient will have to wait six months after they finished their treatment.
MRNA vaccines will have to be used for all three groups, such as Pfizer or Moderna.
Covid-19 vaccination progress in top priority groups