Spain removes Covid entry requirements for US
No longer vaccine certificate or negative test required from those coming from America, Lebanon, Albania, North Macedonia, Serbia and Taiwan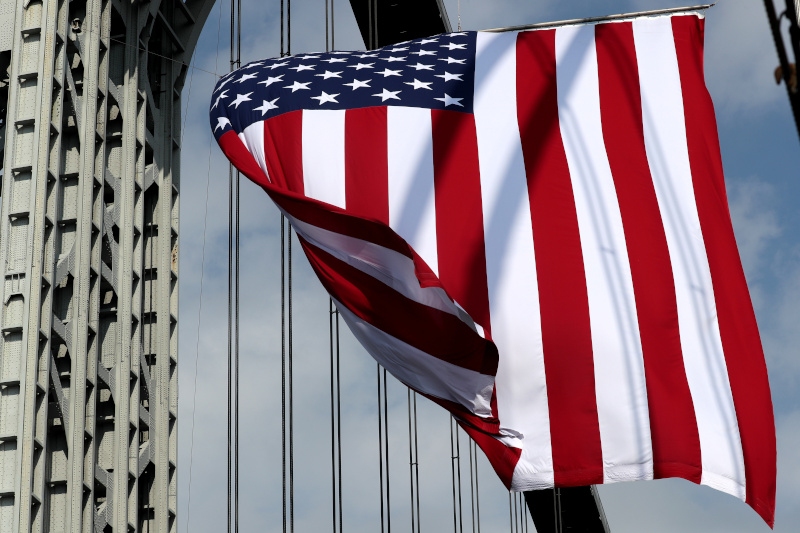 Spain has removed several non-EU countries from its list of Covid-19 "at risk countries" including the US, as stated in the official gazette (BOE) this Thursday.
The result is that travelers from America, Lebanon, Albania, North Macedonia, Serbia and Taiwan will not be required to show evidence of vaccination or a negative PCR test in order to enter Spain.
The order, issued by Spain's home affairs ministry, applies from Thursday, June 24.
These countries join other 12 non-EU or EEA nations: United Kingdom, Australia, New Zealand, Japan, China, Singapore, South Korea, Thailand, Israel, Rwanda, Hong Kong and Macau. All of them were already deemed not "at risk" by the Spanish government.
Also, several European countries and regions were recently removed from the list of area from where some health checks apply upon arrival in Spain.
This includes Austria, Bulgaria, Czech Republic, Slovakia, Finland, Hungary, Poland and Romania, along with certain regions of Germany, Croatia, France, Greece, Italy, Norway and Portugal. Those coming from Malta have also been excluded from the extra requirements for longer time.
Check out our guide and our podcast on what you need to know if you want to visit Catalonia this summer. It was recorded on June 17.
At risk countries
Arrivals from at risk areas, which still include most countries worldwide, must provide a document that either shows:
- They have been fully vaccinated at least 14 days before arrival
- They have tested negative for Covid-19 with a PCR test taken at most 72 hours before arrival or with an antigen test taken at most 48 hours before arrival
- They have recovered from Covid-19 within the past six months
Tougher requirements are in place for people wanting to enter Spain from India, Brazil or South Africa.
In the case of India, all passengers must quarantine themselves for ten days upon arrival, or for the entirety of their stay in the case that it's shorter than this period. In addition, they must provide negative test results before boarding, as well as test negative in the airport upon arrival.
For travelers coming from Brazil and South Africa, only citizens or residents of Spain can enter the country, while also following the same criteria as passengers from India.
The latest list of at risk countries applies from Monday, June 21 until Sunday, June 28, but was updated on June 24 without mentioning expiry date. The Spanish government is next due to update the list of countries on Monday, June 28.
The full list of countries deemed as risk is as follows.
EU/EEA
Germany (except for the regions of Bayern, Berlin, Brandenburg, Bremen, Hamburg, Hessen, Mecklenburg-Vorpommern, Niedersachsen, Nordrhein-Westfalen, Rheinland-Pfalz, Sachsen, Sachsen-Anhalt, Schleswig-Holstein and Thüringen)
Belgium
Cyprus
Croatia (except for the region of Panonska Hrvatska)
Denmark (except for the region of Syddanmark)
Slovenia
Estonia
France (except for Corsica, Martinique and Mayotte)
Greece (except for the regions of Anatoliki Makedonia Thraki, Ipeiros, Peloponnisos and Voreio)
Aigaio)
Hungary
Ireland
Italy (except for the regions of Abruzzo, Emilia-Romagna, Friuli Venezia Giulia, Lazio, Liguria, Lombardy, Marche, Molise, Piedmont, Bolzano/Bozen, Trento, Apulia, Sardinia, Tuscany, Umbria and Veneto)
Latvia
Liechtenstein
Lithuania
Luxembourg
Norway (except for the regions of Innlandet, Møre og Romsdal, Nordland, Rogaland, Trøndelag, Vestland and Viken)
The Netherlands
Poland
Portugal (except for Madeira)
Sweden
All countries outside EU/EEA except for:
US
Lebanon
Albania
North Macedonia
Serbia
Taiwan
Australia
China
South Korea
Israel
Japan
New Zealand
UK
Rwanda
Singapore
Thailand
Hong Kong
Macau