Health minister in favor of lifting outdoor mask mandate 'in certain situations'
Argimon calls for caution over Sant Joan and admits spread of Delta variant is worrying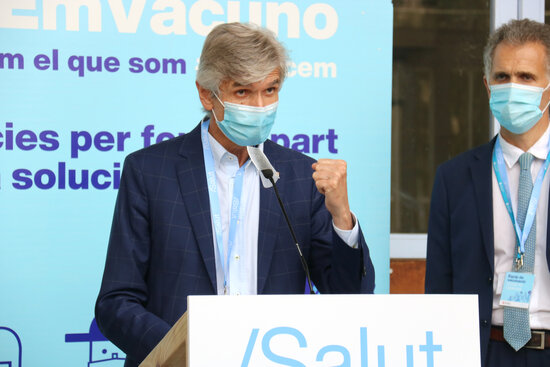 After almost an entire year of obligatory face mask use in public, Catalan health minister Josep Maria Argimon stated on Monday that he is in favor of lifting the mandate outdoors "in certain situations."
This decision, however, will ultimately be up to the Spanish government as the decree regulating their current use applies to Spain as a whole.
"Walking down the street alone, with your social bubble, or in a small group without wearing a mask should be fine," Argimon said. "We must normalize this, little by little, without forgetting that the pandemic is not over."
The minister has also called for caution during the Sant Joan summer solstice festivities on June 23, when many people tend to get together to celebrate, but said that what worried him the most were the possible effects of the spread of the Delta Covid-19 variant.
According to Argimon, the Delta variant could "derail" progress as it is the biggest health threat at the moment.