Covid vaccines to be offered to 40-49 year olds by mid-June, and under 40s by July
All adults will be eligible to get the jab this summer, say health authorities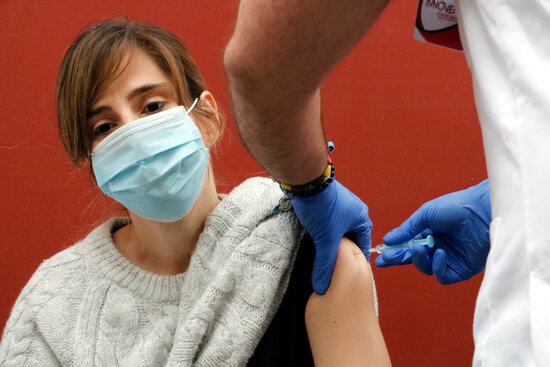 Health authorities in Catalonia expect to start offering the coronavirus vaccine to people aged 40-49 by mid-June, and to reach all the population under 40 years old by July.
Catalan officials are also hopeful that adolescents between 12 and 15 years old can safely get a Covid-19 jab this summer, as scientific evidence suggests the vaccine is nearly 100% effective for people in that age group.
In an interview with the RAC1 radio station, the deputy director of Health Promotion, Carmen Cabezas, explained that the inoculation of essential workers will continue from Monday.
With many people under 60 years old still waiting for their second dose of the AstraZeneca jab, which the European Medicines Agency said could have a "possible link" with extremely rare cases of blood clots, health authorities in Catalonia hope to resume vaccinations as soon as a decision is made on whether to continue administering the jab.
As of May 13, 2021, a total of 2,300,201 residents have been given the first dose of the vaccine, 29.79% of the Catalan population. Out of those, 1,023,047 have also been administered the second dose (13.25% of the total population), while 1,085,751 residents are considered to be fully immunized (14.06%).
Authorities aim to have 70% of the population fully immunized by the end of August to help ensure herd immunity.
After fears of a fourth wave in April, the growing trend of infections reversed and the number of people hospitalized due to Covid-19 complications currently stands at its lowest level since last October.