Last pardoned independence leaders exhaust all sedition conviction appeals in Spain
Divided top court upholds sentences for Forn and Bassa, now likely to challenge in Europe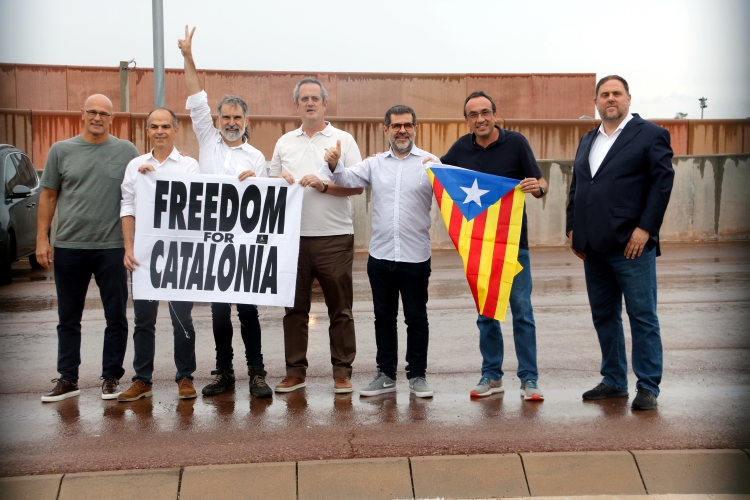 A divided Spanish Constitutional Court rejected former Catalan family and social affairs minister Dolors Bassa as well as ex-interior minister Joaquim Forn's appeal against the sedition convictions handed down to them by the Supreme Court in late 2019 for their role in the independence push on Thursday.
While both were pardoned by Spanish PM Pedro Sánchez last June after spending around three and a half years behind bars, including a lengthy pre-trial detention period, Bassa had received a 12-year sentence and Romeva a 10-years and a half one.
The two politicians, both pro-independence, Bassa from Esquerra Republicana (ERC) and Forn from Junts per Catalunya (JxCat), are now likely to challenge this decision in the European Court of Human Rights as other formerly imprisoned Catalan leaders have done before them: Jordi Sànchez, Jordi Cuixart, Josep Rull, and Jordi Turull.
Former parliament speaker Carme Forcadell's appeal was also rejected by the same top court in October, but she is yet to challenge her conviction in Europe as she suggested she would.
Magistrates decided after Wednesday's same decision but on ex-vice president, Oriol Junqueras, and foreign minister, Raül Romeva. The decision on Thursday was not unanimous - only six magistrates were in favor of rejecting the appeal, while three were against it and another three did not vote at all - the upcoming vote is expected to be similar.
Nine Catalan politicians and activists were sentenced to up to 13 years behind bars for organizing the 2017 independence referendum deemed illegal by Spain but were released just under a year ago in what the Spanish PM described as an attempt to foster reconciliation.