Turull becomes second jailed independence leader to take case to Europe
Former presidency minister argues the court was not impartial and his freedom of expression was breached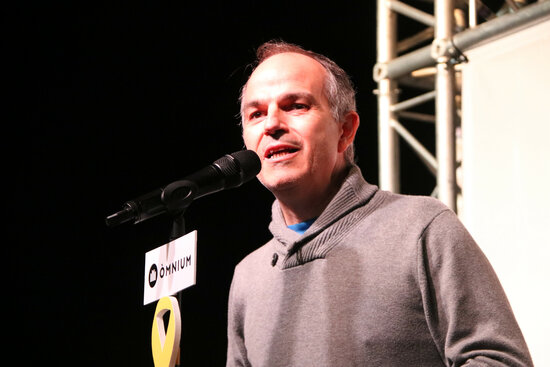 Former presidency minister Jordi Turull has become the second jailed independence leader to take his case to the European Court of Human Rights.
He is serving a 12-year prison sentence on sedition charges for his role in the 2017 push to split from Spain.
On Thursday, a day after activist Jordi Cuixart appealed before Strasbourg, the Junts per Catalunya politician's lawyers presented their appeal.
The document is accompanied by 1,789 pages relating to the case's path through the Spanish legal system.
Turull's main lawyer, Jordi Pina, argues that his client's right to a fair trial in the court established by law, as well as his freedom of speech, were breached.
The lawyer spoke to the press outside the court alongside the former Catalan president, Carles Puigdemont, and former MP and current member of Turull's legal team, Francesc Homs.