Pardoned independence leader Sànchez takes case to European Court of Human Rights
Activist-turned-politician wants an "unequivocal correction" of his sentence and criticizes "violations of fundamental rights"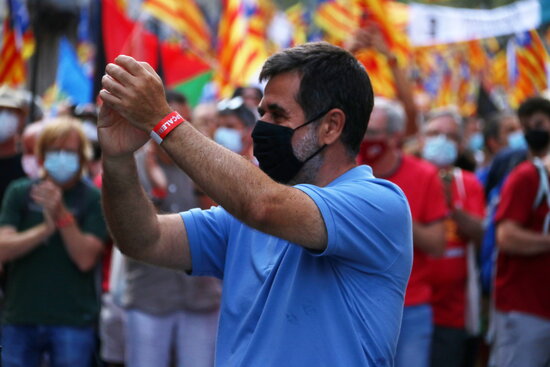 Jordi Sànchez, the general secretary of the political party Junts per Catalunya, has appealed his Supreme Court sentence to the European Court of Human rights.
The former president of the civic group Catalan National Assembly (ANC) was given a 9-year prison sentence for sedition after leading a protest on September 20, 2017, in the buildup to the October 1, 2017 referendum.
In a press conference accompanied by the current president of the entity, Elisenda Paluzie, Sànchez explained that he wants Spain to be condemned for "a continuation of violations of fundamental rights."
"I hope that Spain will receive an unequivocal correction from the highest European body regarding justice and human rights," he added.
According to him, he wants "no citizen of Catalonia to ever have the feeling of insecurity and uncertainty for exercising their rights to assembly, demonstration, freedom of expression, and ideological freedom."