Unemployment shrinks across Catalonia as Barcelona records lowest figure since 2008
Some 4,800 Catalans have rejoined the workforce so far this year, many of whom have taken jobs in or around the capital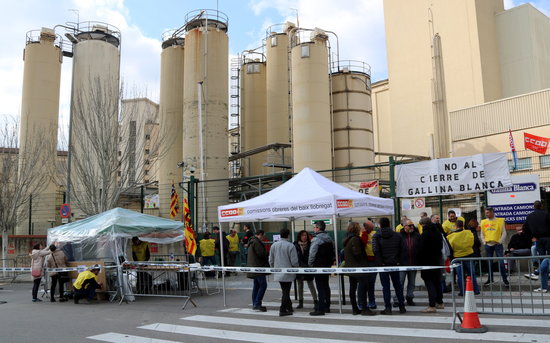 Unemployment in Catalonia has fallen slightly over the first three months of the year, while the Barcelona region has registered its lowest figure since before the 2008 financial crisis.
The number of Catalans listed as out of work now stands at 446,600 – equivalent to 11.64% of the active population in the territory, compared to 451,400 from the last quarter – according to official statistics released on Thursday.
Youth unemployment
The highest level of unemployment continued to be among the younger generation, affecting three in 10 people under the age of 25 and almost half of teenagers over the age of 16.
The youngest age group is also the only one in which more women are in work than men.
Barcelona boom
In the Barcelona area, joblessness dropped to 10.93% – from 11.34% at the end of last year – producing the best results since the first quarter of 2008, six months before the Spanish economy as a whole started to fall into recession.
According to data, compiled by the National Statistics Institute of Spain, over a quarter of Catalans who are currently out of work have been as such for more than two years.