Unemployment drops for eighth month in a row, down by 22% on 2020
510 fewer people out of work in October, a traditionally bad month for jobseekers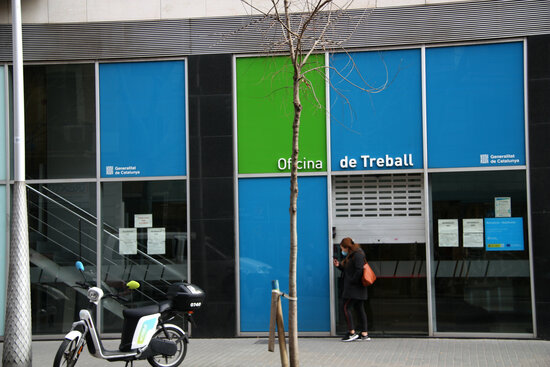 Unemployment dropped for the eighth month in a row in October, according to the latest Spanish work ministry figures, released on Wednesday.
The number of people out of work decreased by 510 in Catalonia to reach 377,960 – that is, a 22% decrease compared to October 2020, when 484,559 people were looking for work.
The figure is especially remarkable as October is traditionally a bad month for jobseekers, since it coincides with the end of the peak tourism season. Indeed, it is the first time in 46 years that unemployment drops in the tenth month of the year compared to the ninth one in Spain.
The improvement of the job situation in the past few months has taken the figures to pre-pandemic levels, with almost 10,000 fewer people looking for work compared to October 2019.
The figure approaches the record low number of jobless since the 2008 financial crisis, dating back to June 2019 (357,272).
Those registered in the social security system are 21,171 more than last month, and 124,097 more than in October 2019, according to the same figures.
In Spain, unemployment decreased by 734 in the tenth month of 2021, with the figure reaching 3,257,068, over half a million (14.87%) fewer than twelve months before.
Two ways of calculating unemployment
The figures differ from those published last week in the latest Labor Force Survey (EPA in Spanish), which identified some 426,000 unemployed people in Catalonia (10.92%).
The variation in the figures can be attributed to the different methods for gathering data. The Spanish work ministry figures are based on the number of jobseekers registered with the Employment Service, while the EPA figures are taken from surveying a broad sample of 65,000 households, or some 200,000 individuals, all over Spain.