The Phoenix Event to rise from the ashes of MWC
Tech Spirit Barcelona and other networking events planned for those who will travel to Barcelona despite cancelation of trade fair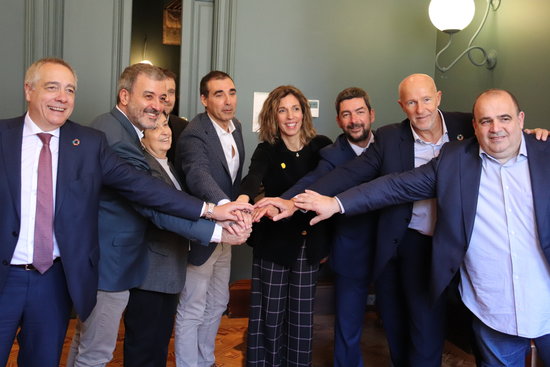 From the ashes of the canceled 2020 Mobile World Congress rises 'The Phoenix Event.'
An initiative of US PR Agency The Silver Telegram and the Barcelona coworking community it is one attempt to salvage part of the work that was scheduled to take place during this year's Mobile World Congress.
In an effort to bring together attendees and exhibitors who intend to travel to Barcelona regardless, the agency has pulled together three days of networking events and meetings.
"Following last week's announcement of the cancellation, attendees have left with few alternatives and little time to change their plans for what is to be one of the biggest events of the year," said The Silver Telegram founder, Ronjini Joshua.
The Phoenix Event is free for MWC and 4YFN (Four Years from Now) attendees and will run from February 25 to February 27 in coworking spaces in the city such as BCombinator, Itnig andl MOB Barcelona.
Tech Spirit Barcelona
Meanwhile, Tech Spirit Barcelona has emerged as an alternative to the cancelled 4YFN congress, with 2,500 businesses set to attend including Uber Glovo and Airbnb.
The Mobile World Capital foundation and Barcelona Tech City have joined forces with Barcelona City Council and the Catalan government to put on the alternative congress.
Tech Spirit Barcelona will see 40 events and 60 speakers from February 23 to February 27 at various sites in the Catalan capital.
The event will not replace 4YFN, which would be "impossible" according to Barcelona Tech City president, Miguel Vicente, and will follow a "completely different" format.