Temporary layoff scheme extended through to the end of May
Agreement with unions sees plan to maintain businesses afloat prolonged four more months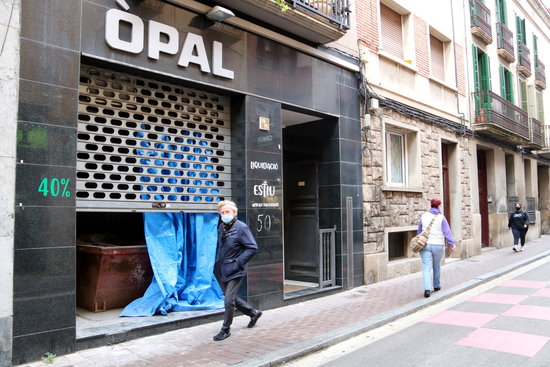 The Spanish government have extended the temporary layoff scheme until May 31, offering benefits to employees whose companies have been forced to close as well as self-employed workers who have not been able to work.
An agreement with trade unions and employer associations to maintain the furlough initiative in place was reached, keeping the scheme in place for another four months.
Spain's minister for social services, José Luis Escrivá, announced the expansion of the programme in a press conference on Tuesday.
Pedro Sánchez's executive estimates that the plan will cost around €5.5 billion in benefits for workers and exemptions for companies.
The prolonged scheme also maintains the provision that companies cannot fire employees because of the pandemic.
The extension of the measure also aims to simplify some procedures involved in the temporary layoff scheme.
The temporary layoff scheme sees the Spanish government cover 70% of workers' salaries up to €1,100 for 196 days, and then 50% thereafter. In some cases, the companies pay the remainder of the wages, but they are not obliged to do so.
Catalonia's social affairs minister, Chakir El Homrani, said that around 175,000 Catalans are currently registered in temporary layoff files.