Spanish health minister on sales: 'Anything that promotes crowding is not suitable'
Salvador Illa speaks out against campaigns leading to more shoppers in physical stores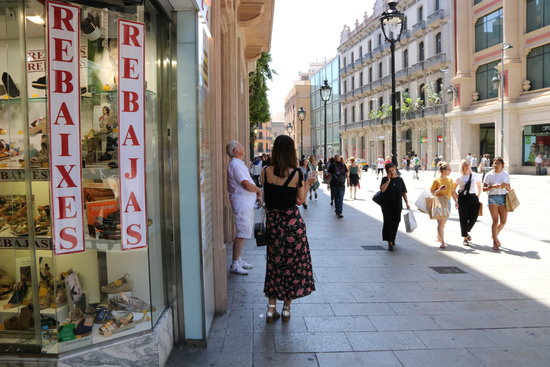 Spanish health minister Salvador Illa has spoken out against the upcoming summer sales season that usually takes place in Catalonia and the rest of Spain from the end of June to the end of August.
"Anything that promotes crowding is not suitable right now," Illa asserted on Thursday, adding that any publicity campaigns that inspire shoppers to flock to physical stores "on specific days" are not sensible during the ongoing Covid-19 lockdown de-escalation phases in which social distancing is still necessary.
Last Saturday, the Spanish government published a ministerial decree against ads that would be conducive to this, causing confusion among some business owners.
The decree specifically states that "establishments cannot advertise or carry out commercial activities that could lead to crowding within their stores or in the areas surrounding them."