Seat sets goal of manufacturing half a million electric vehicles at Martorell plant
Carmaker plans to launch new urban electric car in 2025 but does not specify where it would be made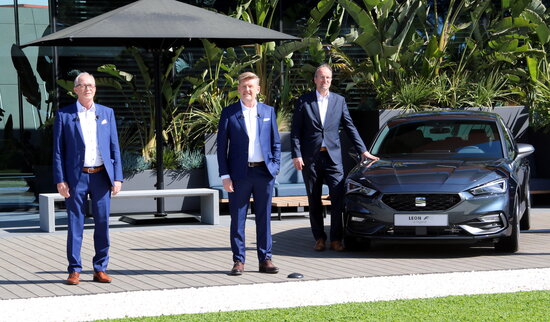 Carmaker Seat, which is part of the Volkswagen group, has set a goal of manufacturing 500,000 electric vehicles per year at the company's plant in Martorell, near Barcelona.
This, however, will require the European Commission's "clear commitment" in the form of European funds, the company maintains.
Seat has also announced plans to launch a new urban electric car in 2025 that will cost between €20,000 and €25,000, but has not specified whether it would be made in Catalonia.
Where the production plant for this vehicle will be located will be announced "in the coming months," said Wayne Griffiths, the company's chairman, adding that this will also depend on both the EU and Spain.
"We need the support of the Spanish government and the European Commission," Wayne stressed. "This is not important only for us, but also for Spain and the European Union."
Earlier this month Spain's industry minister, Reyes Maroto, announced that a public-private partnership between Seat, Volkswagen, electricity company Iberdrola, and the Spanish government had been launched to bid for EU Covid-19 funds with the aim of building a battery factory near Martorell that would help boost the use of electric vehicles.
"Spain needs at least one battery factory if it wants to remain competitive," Griffiths said on Monday, although Volkswagen is yet to definitively confirm whether the company will be opening one of the six they plan to build in Europe in the coming years in Martorell.
The company experienced a particularly bleak 2020 due to the pandemic and emissions-related expenses, losing 339 million euros. Seat sold some 484,000 vehicles in 2020, a 27.4% drop compared to the previous year. Turnover, at 9.198 billion euros, was also 19.8% lower than in 2019.