Seat loses €339m in 2020 due to pandemic and emissions-related expenses
Car manufacturer based in Catalonia worst hit in Volkswagen group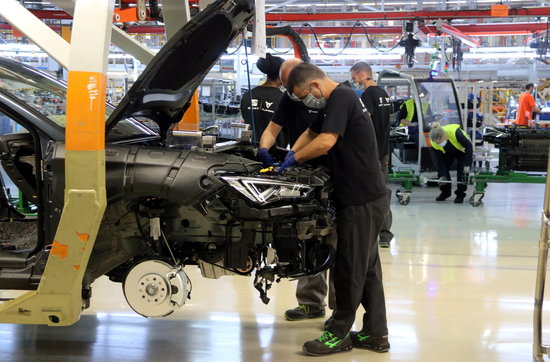 Seat, the car manufacturer based in Matorell, Catalonia, has suffered a particularly difficult financial year due to the pandemic and emissions-related expenses.
In 2020, Seat lost 339 million euros due to Covid-19. They sold 484,000 vehicles in 2020, 27.4% less than the previous year. They also experienced a 19.8% drop in turnover, down to 9,198 million euros.
This came after a record-year in 2019, when the company made 445 million euros in profit.
Seat has been the most hardly hit out of the Volkswagen group, which also includes European companies Audi, ŠKODA, Bentley, Bugatti, Lamborghini, Porsche, Ducati, Volkswagen Commercial Vehicles, Scania and MAN. Overall the collective made significantly less profits than the previous year, their total profit for 2020 being 8,824 million euros, 27% less than the previous year.
Interestingly Seat's Cupra range has seen growth - over the last year, they sold 27,000 vehicles, translating into a 11.1% increase on sales in 2019. This is not true, however, for any other model, where there has been a universal decrease in sales.
The car manufacturer hopes to make back some money as the vaccination plan progresses, hoping to contribute to the supply of materials.
Moreover, with regards to cutting emission-related expenses, in July 2020 Seat revealed that they planned to invest five billion euros to fund the development of new electric models.
The Volkswagen group's director, Herbert Diess, has suggested a necessary investment of 2,400 million euros to transform the Seat factory in Matorell into a space where electric vehicles are produced. He has stressed also that this conversion should be accompanied by the construction of a local electric battery factory.