Redundancy talks between unions and Nissan break down
Workers' representatives demand vehicle manufacturer pledge no further layoffs until 2022 and a larger pay rise than that offered by the firm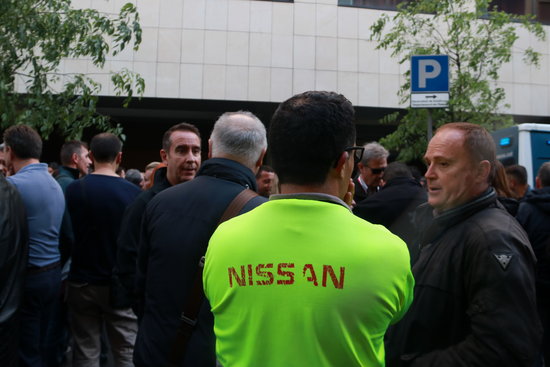 The talks between representatives of the unions and Nissan over the vehicle manufacturer's intention to lay off 600 employees in Catalonia broke down on Friday morning.
After a long meeting, union sources told the Catalan News Agency (ACN) that the Nissan representatives broke off the talks after they were unwilling to accept their demands.
The unions want the multinational company, which has plants in Barcelona and Montcada i Reixac, to provide a written pledge that there will be no more layoffs until 2022.
Union representative, Miguel Ángel Boiza, told ACN that they have also asked for a larger pay increase than that proposed by the firm, which is below the Consumer Price Index.
The unions will now inform their members' assemblies of the situation, and will then meet to discuss what action they should take next.
One possibility they are considering is mounting protests during the upcoming Automobile Barcelona car show, which is due to take place between May 11 and 19.