MWC 2023: 80,000 attendees, 2,000 exhibitors but no Russian companies nor taxi strike
World's leading mobile communications trade show starts on February 27 in Barcelona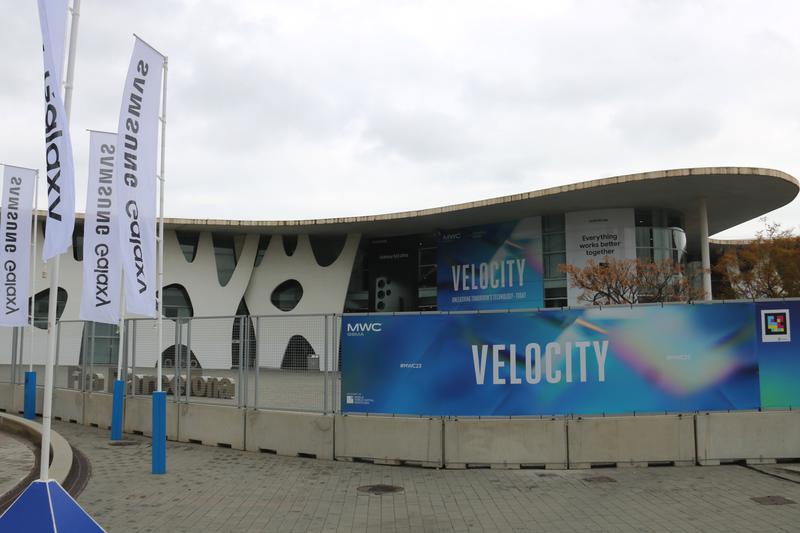 The 2023 edition of the Mobile World Congress, or MWC, starts on Monday in Barcelona without face masks but is full of artificial intelligence, 5G technologies, and virtual reality. The world's leading mobile communications trade show closes on March 2.
This year, organizers expect around 80,000 visitors, still far below 2019's all-time high of 110,000, to walk around the eight pavilions in Fira de Gran Via exhibition halls. The figure, however, is higher than 2021's 20,000 attendees and 2022's 60,000 visitors.
Some of the major companies they are getting to see include Chinese Huawei, Spanish Telefonica, French Orange, UK's Vodafone, Sweden's Ericsson, and US's Google and Meta.
There are around 2,000 exhibitors from 160 countries, but none are Russian, as organizers confirmed the country is not present at this year's event with "no official delegation nor country pavilion."
Some Russian companies will try to use "intermediaries" to overcome isolation.
Future technologies
During the week, the Catalan capital welcomes international attendees to the MWC23, whose motto is 'Velocity.' The goal is to go further than mobile technology and launch different innovations in sectors like transport, finances, logistics, and video games.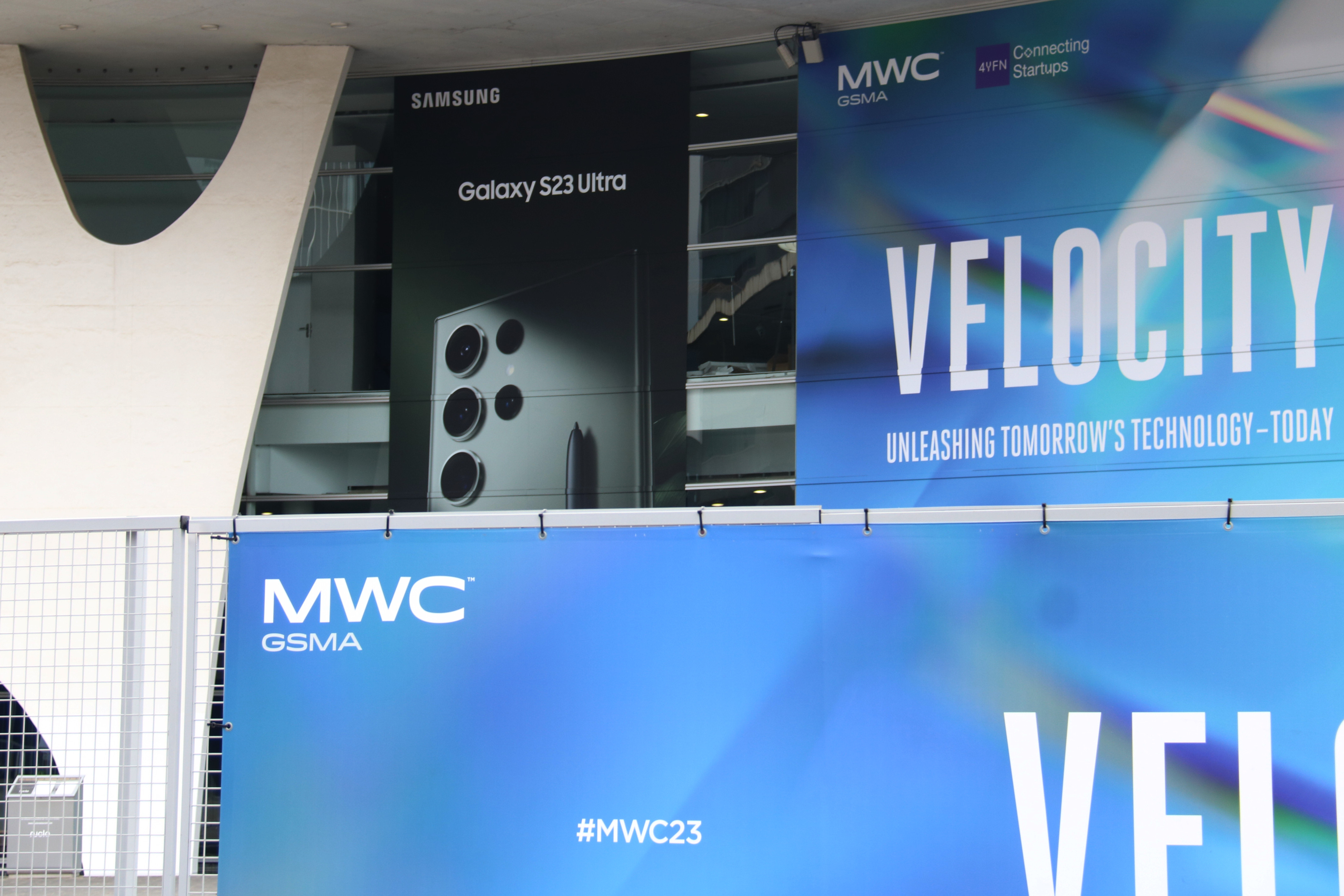 One of the novelties for this year is creating a space under the name 'Trip to the future,' with ten demonstrations of disruptive technologies that take visitors to a future hospital or public transport.
Hyperloop TT is also announcing some of its new technologies regarding the train capsules that levitate and surpass speeds of 1,000 kilometers per hour.
Meanwhile, Catalan company Able is showcasing an exoskeleton with sensors and algorithms that help people with reduced mobility.
Among other gadgets, there are 5G phone devices with improved cameras, foldable screens, and ultra-speed charging.
Catalan companies are also a big part of MWC, with 333 businesses showcasing their products, 80% of which are startups looking for investors.
5G and 6G
For the second year in a row, MWC23 also welcomes Industry City, a pavilion focused on the steps taken by the industry sector using new technologies.
Speakers are talking about 5G applications, which are changing their workflow even more than previous network connections, and 6G.
The next future broadband cellular network will be faster than its predecessors.
But while visitors are talking about the future, MWC is honoring Martin Cooper, considered the father of the (handheld) cell phone, in 1973. At 94 years old, he travels from the US to receive an award on Monday afternoon.
Asian visitors return
After two years of Covid-19 restrictions and canceling the MWC in 2020, face masks are no longer on-site in the fair's pavilions.
This year, marks the return of Asian visitors who could not travel because of the pandemic measures. Asians represent 25% of the overall number of visitors, and 5,000 will travel from China.
4YFN in Gran Via exhibition hall
MWC is also ceding some space for future startups in Gran Via exhibition halls. The 4YFN show, focused on startups, is opening its doors in pavilion 8, with 550 companies that can reach around 1,000 international investors.
The north entrance, the closest to this pavilion, is open again, making reaching the fair easier.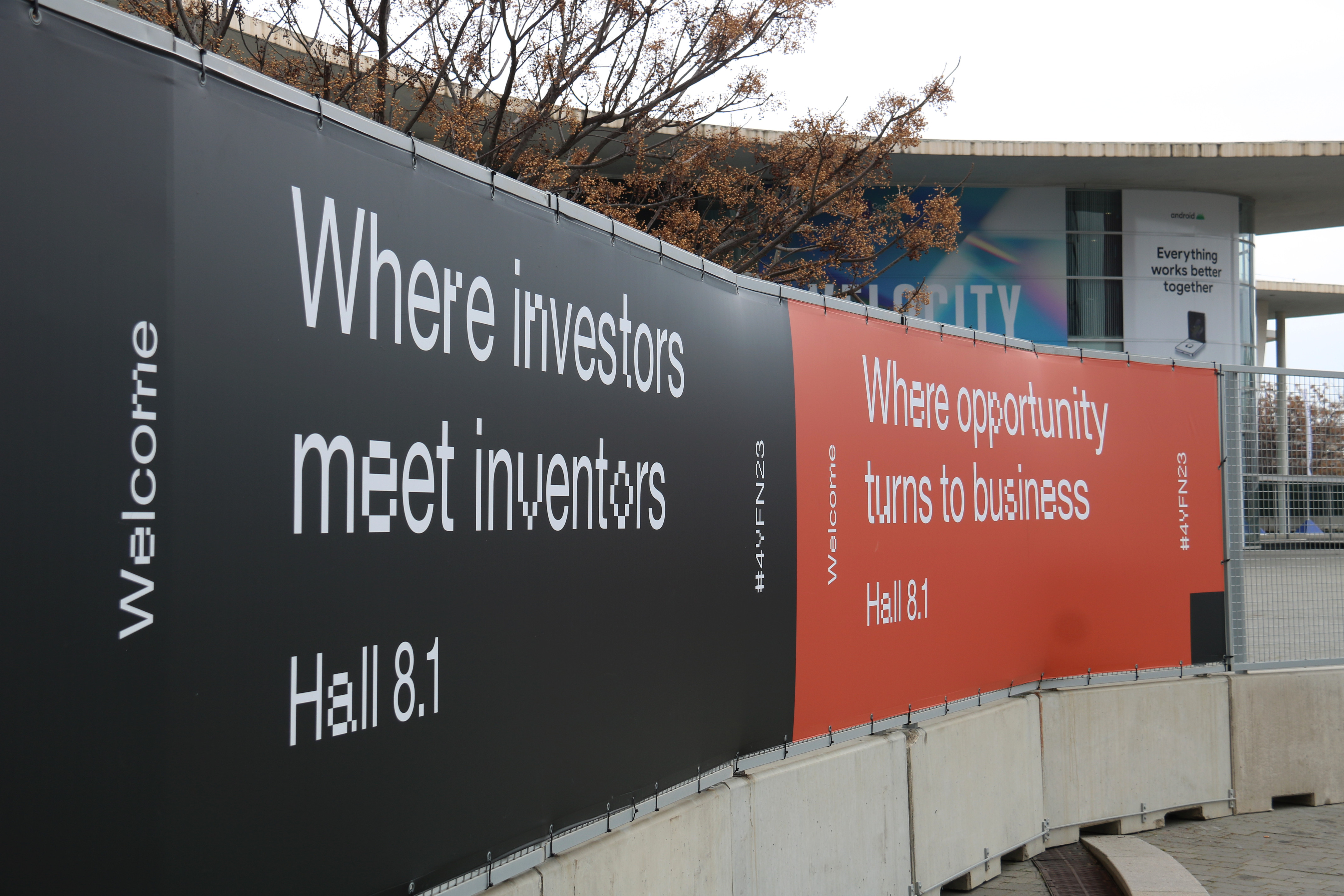 In this location, Beat Barcelona, the MWC's very own "after work" space, is installed.
The site returns for a second edition after last year's success. Beat Barcelona will provide the perfect networking and entertainment opportunity at the end of a long day, featuring musicians, artists, and DJs linked with major music events such as Sónar, Cruïlla, and Mira festivals.
The place is open from 5 pm to 8 pm and competes against the Hospitalet city council proposal in Plaça Europa square, just in front of the south entrance of the fair.
MWC is proud of Barcelona
Two days before the doors open, GSMA managing director John Hoffman, responsible for the MWC, said he is "proud" of the trade show legacy.
"I am proud of what the city has done, but this is just the start. We have created a place to grow, and we are seeing the first results, but if we really want to make Barcelona a technological hub, we already have all the pieces, but we still need time to develop it," he said on Saturday during a small networking event at Glòries' tower observation deck.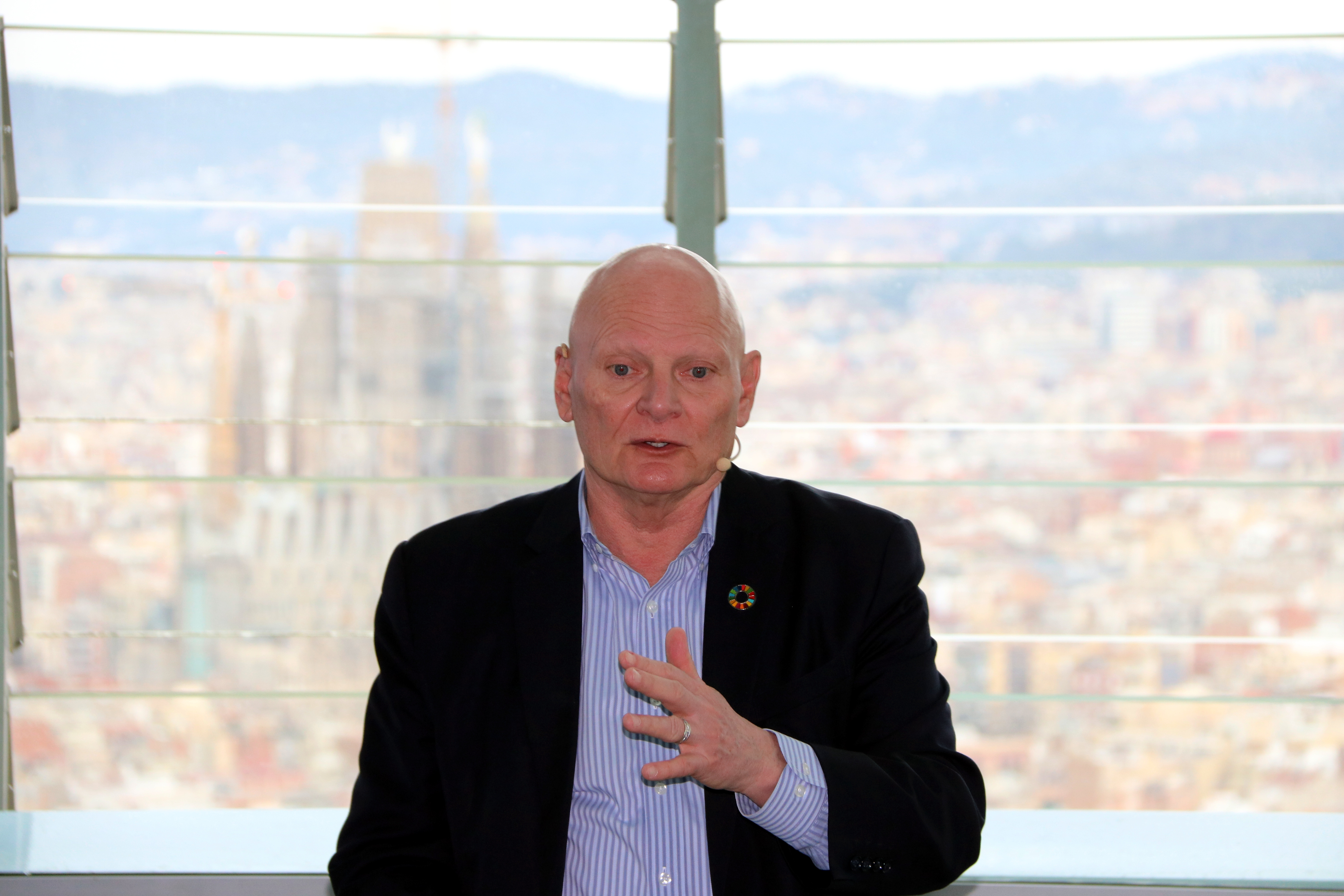 During his speech, he mentioned that the trade fair would generate around €400 million in economic impact and employ at part-time 7,400 people.
No taxi strike
This economic impact also benefits taxis in Barcelona, who on February 23 voted against going on strike to protest ride-hailing platforms during the trade show in a workers' assembly.
"Taxi drivers have once again considered the economic impact the Mobile World Congress has on the city," Élite Taxi's Tito Álvarez said. "Taxis will be very busy as always."
This follows an agreement between the sector, the Catalan government's territory department, and the Barcelona Metropolitan Area (AMB) that will allow taxi drivers to present amendments to the budget bill set to be approved in Parliament in the coming month.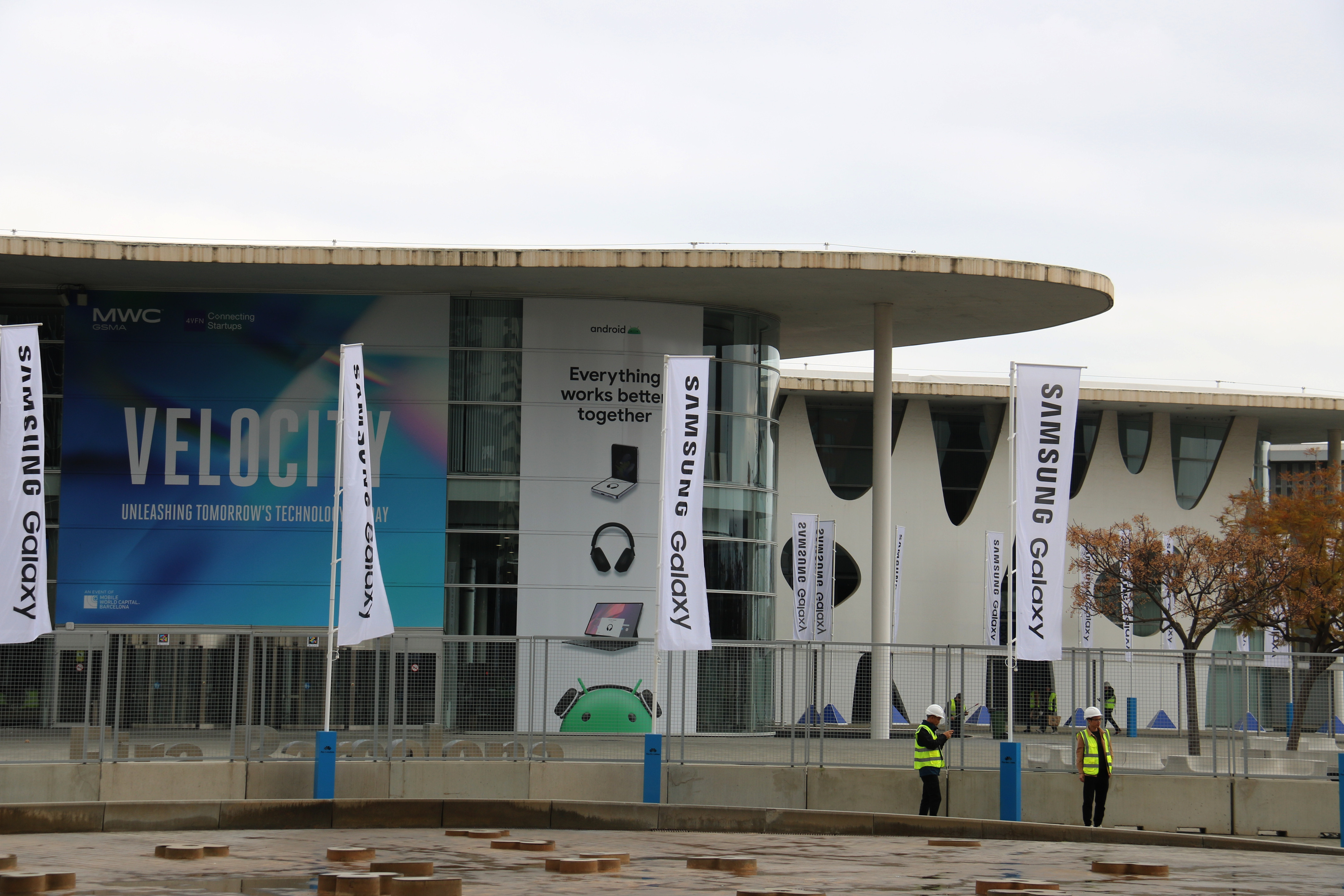 This will modify the taxi law and the private-hire vehicle (VTC) decree by prohibiting platforms like Free Now from applying discounts.
Taxi drivers have long been known to protest ride-hailing platforms with slow drives through the city center and by blocking off major streets to denounce these companies' attempts to liberalize the market with variable rates depending on demand and the weather.