MWC confirms Russia will not be present at this year's trade show
No taxi strike against ride-hailing platforms during event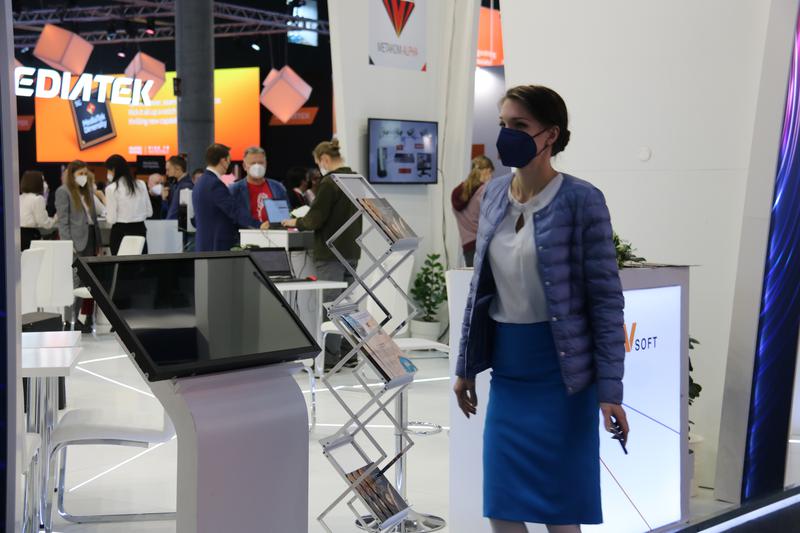 Neither Russian officials nor companies will be present at this year's Mobile World Congress, which gets underway next Monday in Barcelona.
Sources have confirmed to the Catalan News Agency (ACN) that no official delegation nor country pavilion will take part in the world's largest mobile industry trade show.
"We follow international rules and sanctions, we follow them strictly according to what needs to be sanctioned," GSMA sources said.
The MWC 2023 is expected to gather around 80,000 visitors and 2,000 companies in the Catalan capital next week.
However, there will be some Russian-rooted firms taking part in the congress, such as antivirus company Kaspersky, based in London and Moscow.
Last year, the Mobile World Congress took place just days after the invasion began, with many exhibitors and officials caught in the middle of the tension. They were still allowed to take part in the trade show but with symbols of their country removed and the name 'Russia' covered with a patch.
Ukraine, on the other hand, will participate this year, with a small government delegation led by Yuriy Matsyk and Liliia Malon, technology specialists in Volodymyr Zelenskiy's government.
As well as that, a group of Ukrainian start-ups will be present, including advertising design projects with artificial intelligence programs, applications for adults with ADHD, and a financial technology platform for freelancers and micro-businesses.
"Intermediaries"
The sanctions imposed on Russia and its companies have plunged the country into a certain degree of "technological isolation," experts say, a situation that is likely to be evident at the Mobile World Congress trade show.
As EAE Business School professor Ángel Barbero points out, not being at the congress represents a step backward for its technological sector, as it is cut off from the west.
"It must be understood that the Mobile World Congress does not take place for just one week, it takes place much earlier. The absence means there is no contact or commercial relationship between the Russian and western markets," Barbero explains.
Despite this official veto, Russian companies have alternatives to get hold of technological innovations such as those that will be seen at the show.
"They are buying western technology through, let's say, less official channels" explains Barbero. He points out that Russia manages this by purchasing technology through third countries that don't follow the sanctions against Moscow and sell it on at a higher price. "A market has been created that we could call alternative," he states.
UOC professor Antoni Cunyat emphasizes that the absence of Russia at the MWC will have a "minor" impact on the prestige of the trade show. "It would have been different if it were China," he pointed out.
At the same time, the expert says that in order to innovate in a sector such as technology and digitization, a lot of collaboration between companies is needed, so being removed from an event like MWC cuts Russian firms out of the global circuit.
"There is a detriment to the type of product that Russian companies can manufacture, and also with respect to sales," he indicates. In his opinion, the only alternative is to use "intermediaries" from countries like China, although this can only be done with "generic" products, not with those that require high levels of innovation.
No taxi strike
Barcelona taxi drivers voted against going on strike to protest ride-hailing platforms during the trade show in a workers' assembly that was held on Thursday.
"Taxi drivers have once again considered the economic impact the Mobile World Congress has on the city," Élite Taxi's Tito Álvarez said. "Taxis will be very busy as always."
This comes following an agreement between the sector, the Catalan government's territory department, and the Barcelona Metropolitan Area (AMB) that will allow taxi drivers to present amendments to the budget bill that is set to be approved in Parliament in the coming month.
This will modify the taxi law and the private-hire vehicle (VTC) decree by prohibiting platforms like Free Now from applying discounts.
Taxi drivers have long been known to protest ride-hailing platforms with slow drives through the city center and by blocking off major streets to denounce these companies' attempts to liberalize the market with variable rates depending on demand and the weather.