January 2022 exports up 16% on last year's figures to €6 billion
Sales abroad increased by 1.5% compared to pre-pandemic figures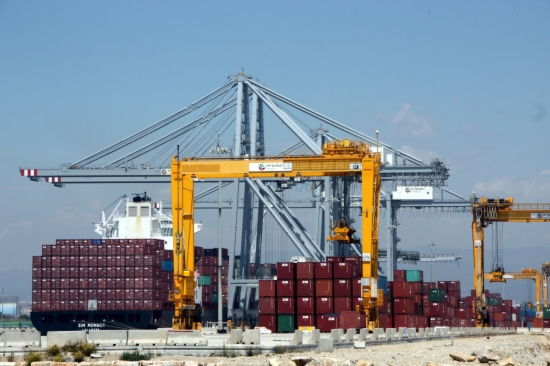 Catalan exports increased by 16% in January compared to the previous year, with sales abroad totaling €6 billion, according to figures released by Spain's Industry, Commerce and Tourism Ministry on Thursday.
Catalonia exported 1.5% more goods compared to January 2020, months before the Covid-19 pandemic was declared.
Catalonia remains one of the territories in Spain with the largest volume of exports in January, as it represents 23.8% of overall sales. The country exported goods worth €25.5 billion, a 24.6% increase compared to 2021. After Madrid, Catalonia was the second territory selling more goods overseas.
Figures per sector
The chemical sector once again tops Catalonia's charts, accounting for over €2.1 bn in exports in January, which is a 41.8% growth on January 2021 figures.
Capital goods, meanwhile, were the second-most important export: €900 million, 5.9% more than the same month a year earlier.
Food and drink products and tobacco accounted for €703 million in sales abroad in January, 13.6% less than 12 months prior. The drop is due to the decrease in meat, fruits, and vegetable products.
On a similar note, the automative sector representing 9.3% of the overall sales, dropped the exported goods by 22.5% compared to January 2021.
In 2021, Catalonia reached record exporting figures, but sales dropped 9% in January 2022 compared to the last month of the year.
Goods to Russia
Catalonia exported 19.1% more goods in January 2022 to the European Union market, compared to figures recorded in 2021. The territory also sold 24.6% more products to Russia in the first month of the year, however, at that time, the Ukraine invasion had not had started yet.