Record-high Catalan exports in 2021: up 21.5% to over €80bn
Catalonia, which accounts for more than a quarter of Spain's exports, overcomes pandemic slump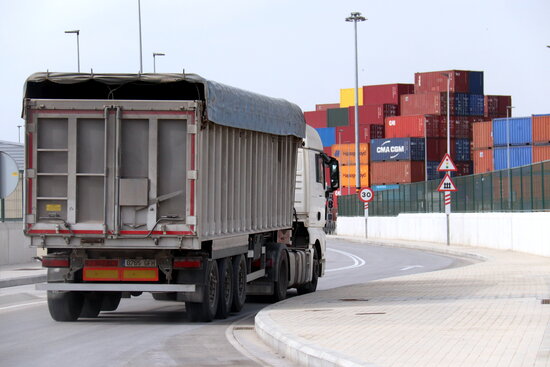 Catalan exports in 2021 grew by 21.5% on 2020 figures to the historic high of €80.538 bn according to Spanish ministry of industry, commerce and tourism figures made public on Thursday.
Catalonia has therefore overcome its 2-year Covid slump – last year sales abroad dropped by 10.3%, while the year before that, at the height of the pandemic, they fell by 17% putting an end to a 10-year growth period.
Catalonia: more than 25% of Spain's exports
Exports from Catalonia accounted for over a quarter – 25.4% – of Spain's sales abroad last year. Spanish exports last year grew slightly below the Catalan rate, at 21.2%, and totaled €316.609 bn.
These figures place Catalonia as the first exporting territory in Spain, ahead of Madrid, at €39.86 billion, Andalusia(€34.55 billion), and Valencia (€34.41 billion).
On the other hand, Catalonia imported €90.42 billion worth of goods in 2021, 19.5% more than the previous year. Overall, the territory accounted for 26.4% of Spain's total imports, which grew by 24.8% up to €342.78 billion.
Main sectors
The main Catalan goods sold overseas are all those related to the chemical industry, capital, food and beverages, and tobacco products. These sectors accounted for 61.5% of the total exports in 2021.
The chemical sector once again tops Catalonia's charts, with over €23.73 bn in exports last year, a 22.5% growth on 2020 figures.
Capital goods, meanwhile, were the second-most important export: €13.39 bn, 24.8% more than the previous year.
Food and drink products and tobacco accounted for €12.36 bn in sales abroad in 2021, 12.5% more than 2020.
Exports increased 16.2% in December
In December 2021 alone, Catalonia sold products valued at €6.6 billion, up 16.25% on same month 2020, while imports increased by 26.9% to €8.18 billion.
In Spain, exports in December rose to €27.61 billion, 21.3% up on the same period the previous year. In the last month of the year, the country imported goods valued at €32.960 billion, up 38.3%.