ISE audiovisual fair welcomes 58,100 attendees, surpassing organizers' expectations
Trade show celebrates first full-scale edition in Barcelona since moving from Amsterdam before Covid-19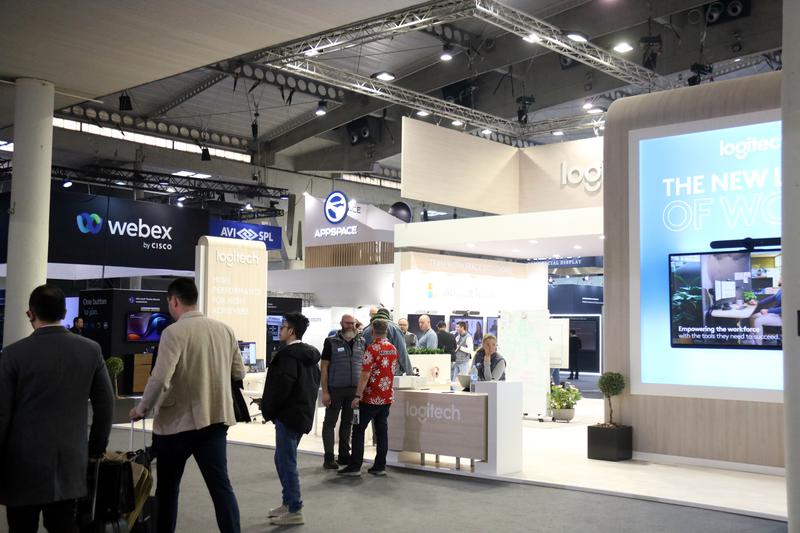 The Integrated Systems Europe (ISE) audiovisual fair closed its doors on Friday after welcoming around 58,107 attendees from 155 different countries over four days.
Organizers confirmed the number of visitors is much higher than anticipated and surpassed the 52,000 fair-goers seen in the last show in Amsterdam in 2020. In fact, on Tuesday morning, before the event started, over 68,000 attendees had already signed up to attend.
On the show's first day, around 33,000 people visited Barcelona's Fira de Gran Via exhibition halls, where exhibitors showcased 8k resolution screens, holograms, and even immersive experiences. Over 40,000 attended the show on Wednesday.
"It's been an extraordinary week and it's hugely gratifying for us to look back and realize we've delivered an exceptional show for our industry and the wonderful city of Barcelona. We've had unprecedented visitor levels to the show, so much inspiring content and features on display," ISE managing director Mike Blackman commented. "This week at ISE 2023 confirms that we can safely say the global AV and systems integration industry is back with an impressive bang!"
ISE organizers also highlighted the "record-breaking occupation in the city's hotels, bars, and entertainment venues" thanks to the annual trade show, as even though there were fewer exhibitors than in other years, the event was bigger and attracted more people than ever. "We're starting to get back to where we should be," Blackman said.
The show hosted over 70 Catalan companies that are part of the audiovisual industry, which currently represents almost 3% of the Catalan GDP and employs 32,500 people.
Since the ISE fair moved to Barcelona, some companies have followed suit and opened offices in the Catalan capital.
Plans to stay longer in Barcelona
ISE has a contract to stay until 2025, but their idea is to remain as long as the event can grow in Barcelona.
"When we moved [from Amsterdam to Barcelona], we looked for a venue that could not only accommodate us now but gave us the future space to grow long term, so we wouldn't have to keep moving," ISE's managing director Mike Blackman said to the Catalan News Agency (ACN) a week before the event took place.
"If it becomes too small at Gran Via, we've got Montjuïc as well," he said, referring to Fira de Barcelona's two venues. "I think Barcelona can accommodate us for a long time."
"If the ISE works, it means that we are the adequate space so if the event continues to grow, we should not be worried about it," he said to media outlets before adding, "if we continue to do our job right, we will host the ISE fair for many years to come," read a statement by Fira's managing director, Constantí Serrallonga.
While 2023 was the year of the recovery after the Covid-19 pandemic, the small-scale show from 2021, and the hybrid format from last year, 2024 will see a show "occupying almost 100% of the exhibition halls' available space," Serrallonga announced.
The next edition will not host the 'Internet of Things' exhibition as "ISE needs the space, and IoT also does need it as IoT is also growing and the available space is limited," Mike Blackman told ACN.
Blackman already ruled out the possibility that Mobile World Congress (MWC,) the other big trade show in Barcelona focused on technology, and ISE could become one.
Both shows do not compete with each other, and "there is always a collaboration." Still, one big trade fair would be unsustainable for the city, Blackman argued, as there would be too many visitors, and the economic impact would be lost.