World's largest audiovisual trade fair will bring €400m boost to Barcelona, organizers say
ISE's Mike Blackman expects attendance to be "substantially higher" than 2022 and for show to remain in Catalonia "for a long time"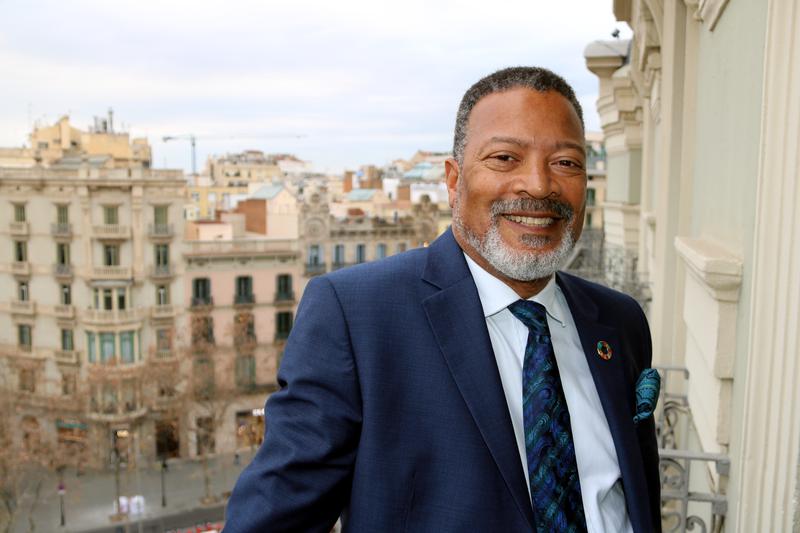 The world's largest audiovisual congress, Integrated Systems Europe (ISE), will boost the Barcelona economy by around €400m, higher than initially forecast.
That's according to ISE managing director Mike Blackman, speaking in an interview with the Catalan News Agency (ACN).
Blackman says ISE "anticipates something between €280m and €450m, probably closer to €400m," for the 2023 edition of the fair, which runs from January 31 to February 3.
Much of the financial impact of the congress will come through spending on hotels and restaurants, and through creating temporary jobs, directly as part of the trade fair and outside of it, he explained, while acknowledging that the figures are based on some "guesstimates."
Over 1,000 exhibitors
This year's show will have more than 1,000 exhibitors spread over 57,000 square meters in six pavilions, a space 30% larger than last year.
That's part of the reason why Blackman expects attendees to be "substantially higher" than in 2022, "when we had 43,000 actual people turn up."
"I would hope that we would exceed the figure that we achieved in our last show in Amsterdam which was 52,000."
The managing director said they were "unlikely", however, to reach their pre-pandemic 2019 figure.
"It would be nice," he says with a grin. "We can always be optimistic, you never know."
Taxi strike
Asked about the potential taxi strike during the exhibition, Blackman said he was "sympathetic" to the taxi drivers' complaints but called on them as "ambassadors of the city" to welcome ISE visitors and "make them feel comfortable."
His view is that going on strike during a big event like ISE or Mobile World Congress is counterproductive to the economic interests of taxi drivers.
In the end, cab drivers voted on Wednesday to call off the strike planned for the ISE fair in order to allow negotiations with the government to continue, but warn that the protest could still take place if there is no significant progress.
Future plans
Looking to the future, the Blackman hopes the fair will remain in the Catalan capital beyond 2025, when the current contract is due to expire.
"When we moved [from Amsterdam to Barcelona], we looked for a venue that could not only accommodate us now but gave us the future space to grow long term, so we wouldn't have to keep moving."
"If it becomes too small at Gran Via we've got Montjuïc as well," he said, referring to Fira de Barcelona's two venues. "I think Barcelona is able to accommodate us for a long time."