Eight companies open offices in Barcelona, mainly driven by ISE audiovisual fair
Broadcasting technology and LED display businesses want to hire more staff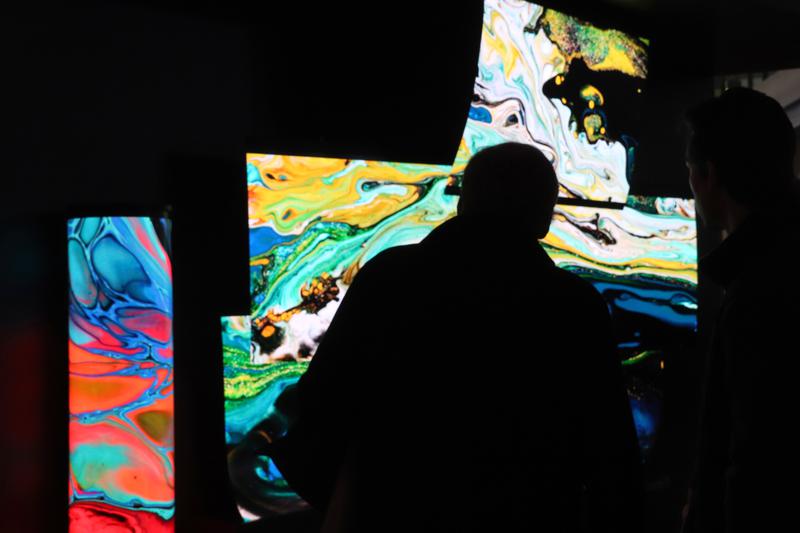 The Integrated Systems Europe (ISE) audiovisual fair is a main driver for LED display and broadcasting technology companies to open new offices in Barcelona. Since the trade show moved to the Catalan capital from Amsterdam in 2021, eight businesses have followed suit.
Aoto, Lang Iberia, B-Tech AV Mounts, or Infiled are among the new enterprises looking for new talent in Catalonia as it "facilitates" operations in southern Europe. "There are a lot of talented young professionals here," Àlex Tomàs, Spain and Portugal's head of sales at Infiled, said to the Catalan News Agency (ACN).
Infield is a Chinese company that manufactures LED video equipment. Two years ago, they opened their first offices in Barcelona's Diagonal avenue with three workers, but now they already employ eight.
"We expect to grow very fast," Tomàs said. The idea is to push the marketing and communications, technical support, and the commercial teams, to make it possible to have a larger global market share.
"Catalonia was the place to be in the technological sector, several start-ups were opening their offices here, and that pushed us to make the move," he added.
Another company from the Chinese city of Shenzhen, one of the largest in the country known for hosting Huawei's headquarters, that opened offices in Barcelona is Aoto.
With a recently opened warehouse employing four people in the Catalan capital, this LED display business plans to "hire engineers and sales representatives for the local and South American markets," Guillermo Guzmán, an engineer at Aoto, told ACN.
Companies expanding
While Aoto and Infield are planning to hire more staff, German company Lang Iberia has already employed four more people since they landed in the Catalan capital in 2019 with ten employees.
The enterprise sells and rents top-notch audiovisual material, employing 350 worldwide with offices in Switzerland and the UK.
"ISE trade show only has advantages. The fair is a perfect place to network, meet up, and look up for new collaborations and projects," Tom Voncina, Lang Iberia's CEO, said to ACN in a sentiment the British B-Tech AV Mounts company's business director shares.
B-Tech AV Mounts has been working from Sant Boi de Llobregat, near the Catalan capital, for ten years, but after ISE moved to Barcelona, getting new clients "is now easier," Nacho Olivé told ACN. The company makes trade fair assemblies and displays.