ISE audiovisual fair to start on Tuesday in Barcelona with over 1,000 exhibitors
Companies to showcase products such as 8K screens, immersive audiovisual experiences, and 3D at world's largest audiovisual trade show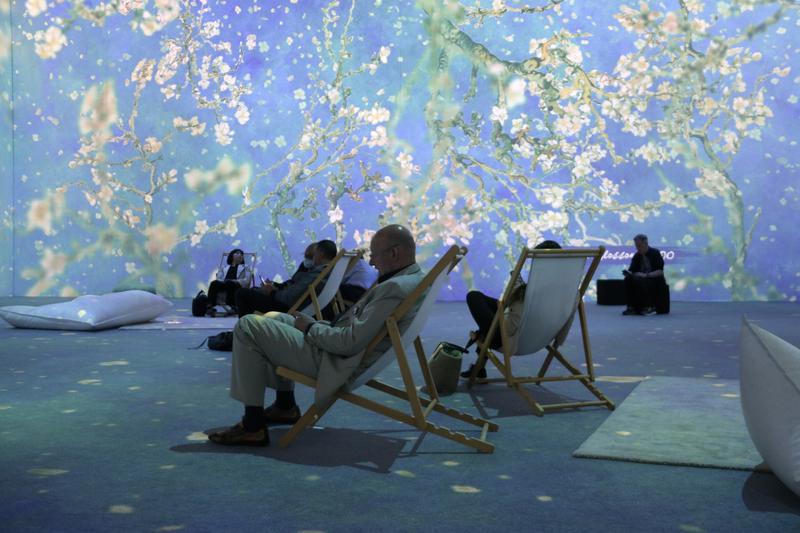 The world's largest audiovisual trade show, Integrated Systems Europe (ISE), opens its doors from Tuesday to Friday at Fira de Barcelona's Gran Via exhibition halls. Organizers expect to welcome over 40,000 attendees to the show, which has over 1,000 exhibitors registered.
2023 marks the first full edition of ISE in the Catalan capital after organizing a scaled-down fair last year with 43,600 attendees. Previously the fair took place in Amsterdam for 16 years, moving to Barcelona just before the Covid-19 pandemic.
Among the biggest exhibitors at ISE this year are Samsung, LG, Panasonic, Philips, Epson, and Lang. These manufacturers will showcase their latest products, including 8K screens, immersive audiovisual experiences, video mapping, surround sound, and 3D.
Most exhibitors come from China, the UK, the US, and Germany. The fair will take up 57,000 sq meters across six of the eight pavilions Fira de Gran Via offers.
Audiovisual trends
The latest technology in the audiovisual industry is exhibited at ISE's trade show in Barcelona. New home entertainment trends and the endless possibilities of working remotely are pushing the high-quality screens sector, especially in 4K and 8K resolutions.
Attendees can also see the newest innovations in augmented and virtual reality, including immersive live shows, such as Coda Audio collaboration with French electronic music composer Jean-Michel Jarre.
Catalan broadcasting and production company MEDIAPRO presents a virtual reality studio set so attendees can experience a fusion between the real world and virtual reality.
Over 70 Catalan companies
ISE has 73 Catalan businesses presenting their products. These represent up to 63% of Spain's representation and demonstrate a 7% increase compared to last year's figures.
The Catalan government is opening its 'Catalunya Media City' stand with an immersive experience where attendees travel across three interconnected virtual scenarios: space, the sky, and the sea.
In Catalonia, there are 3,600 companies from the audiovisual industry employing over 31,000 people and with an economic impact of €6.7 billion. Worldwide, it is a €265 billion sector.
€400m boost to Barcelona
ISE will boost the Barcelona economy by around €400m, higher than initially forecast, trade show managing director Mike Blackman said in an interview with the Catalan News Agency (ACN).
Blackman said ISE "anticipates something between €280m and €450m, probably closer to €400m," for the 2023 edition of the fair. This boost could be higher than Barcelona's other major trade fair, the Mobile World Congress (MWC), which also takes place in February.
Much of the financial impact of the congress comes through spending on hotels and restaurants, and through creating temporary jobs, directly as part of the trade fair and outside of it, Blackman explained, while acknowledging that the figures are based on some "guesstimates."
Future plans
Looking to the future, he hopes the fair will remain in the Catalan capital beyond 2025, when the current contract is due to expire.
"When we moved [from Amsterdam to Barcelona], we looked for a venue that could accommodate us now and give us the future space to grow long term, so we wouldn't have to keep moving."
"If it becomes too small at Gran Via we've got Montjuïc as well," he said, referring to Fira de Barcelona's two venues. "I think Barcelona can accommodate us for a long time."