Industrial employment in Catalonia grew for fifth year in a row in 2018
Annual report on Catalan industry reveals 2.6% rise in employment with proportion of temporary contracts slowing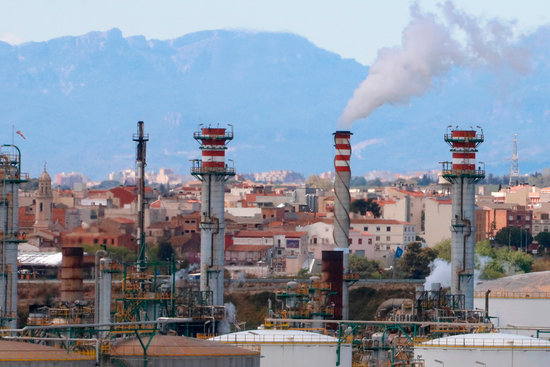 Employment in the industrial sector grew for the fifth year running in 2018, going up by 2.6%, according to the annual report on industry in Catalonia.
The trend towards temporary contracts in industry also seems to have slowed, with the rate standing at 18% in the last quarter of 2018, the same figure as the year before.
It is the first time the rate of increase in temporary contracts has slowed since 2009, and the figure for 2018 is lower than the average for Spain as a whole, which was 20%.
The study also says there was less growth in exports last year due to "2018 being marked by uncertainty in the international economy, causing a deceleration of the eurozone."
Exports grew by 1.1% in 2018, to 71.6 billion euros, lower than the 6.9% registered the year before. France and Portugal continued to be the main markets for goods from Catalonia.
Industrial investment up
Yet, the report also shows that industrial investment in Catalonia went up by 9.6%, the third highest figure in the past 10 years.
The increase in investment benefited small and medium sized companies (9.7%) and large firms (9.5%) equally, and especially those devoted to new technology.
The report also shows that the Index of Industrial Production (IIP), which traces the growth of various sectors in an economy, grew by 0.8% in 2018, similar to that in Spain and the EU.
The sectors that grew above global IPI were those producing pharmaceuticals (2.3%), metallic goods (3.9%), machinery (7.3%) and transport material, including vehicles (3.3%).