Grifols increases profits by 7% in first quarter of 2018
Catalan pharmaceutical multinational's revenue grows to 1,023 million euros in first three months of year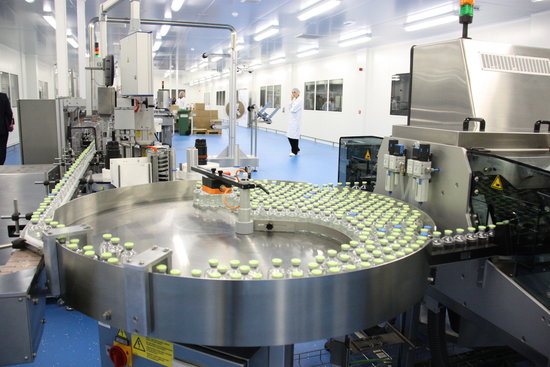 The Catalan pharmaceutical giant Grifols revenue grew to 1,023 million euros in the first quarter of the year, marking an increase of 7.4% compared to the same period in 2017.
Profits stood at 143.4 million euros, 7% more than the first quarter of last year, while research and development investments also increased by 7% to 73.5 million euros. Meanwhile, borrowing decreased by 10.4% to 5,155.3 million euros.
The rise in turnover was "driven by strong organic growth in all divisions and regions amid an unfavourable exchange rate environment," according to a statement released by the multinational on Thursday.
Grifols specializes in producing blood plasma based products, and is not only European leader in this field, but also the largest producer worldwide. Its Bioscience Division sales grew by 5.8% to 808 million euros which, according to the company, is "evidence of the solid demand for main plasma proteins."
Expansion strategy
"The group leads the industry in plasma collection centers, with 190 centers in the U.S. and 35 in Europe, a 50% increase from the start of the expansion plan in 2015," the company stated.
Its expansion plan was strengthened "during the first quarter of the year by acquiring the German firm Haema," it said. "With 35 centers and three more under construction, Haema has the largest plasma collection platform in Europe," it added.
The fight against AIDS
As well as specializing in blood plasma products, as well as devices, instruments, and more, the Catalan multinational also recently signed an agreement with the AIDS research institute IrisCaixa. Both entities are to join forces in the fight against HIV.
Grifols will contribute 1.5 million euros on an annual basis for five years for research into possible treatments for AIDS and HIV, as well as the biomedical investigation into other infectious, oncological, and other diseases.