Eightfold increase in Barcelona airport passengers in June compared to 2020
3,731,525 less users in sixth month of this year than in the same period in 2019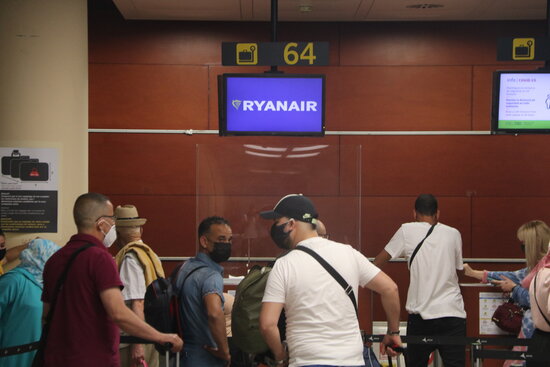 In June 2021, 1,374,717 passengers landed at or departed from Barcelona airport, 522,566 more than the previous month. Therefore, the airport operator, Aena, decided on June 15 to reopen terminal T2, which had been closed since December 2020.
Thus, according to the latest figures, the trend in passenger numbers is increasing, with 8 times more travelers in June compared to those who got a flight to or from the Catalan capital in the same month of 2020.
In fact, Spain has removed Covid entry requirements for much of Europe, such as Germany, Croatia and Estonia. Nevertheless, due to Covid-19 variants, Spain demands, for instance, proof of vaccination or negative tests from UK travelers, and there are also tougher conditions in place for people wanting to enter Spain from India, Brazil or South Africa.
Yet, passenger numbers now are still nowhere near the levels before the pandemic: in June 2019, 5,106,242 travelers came to the city, that is 73.1% less than last year.
In parallel, there is still an ongoing debate over expanding Barcelona airport, opinion is divided on the wisdom of the proposals. Catalonia's business community is very much in favour of expansion, but there is fervent opposition to the plan from environmentalists and local residents alike.
Catalan News published a podcast on the issue on Saturday, which you can listen to below.
Girona and Reus
Meanwhile, Girona Airport, the gateway for many tourists to the Costa Brava, has seen a significant increase compared to June 2020. Passenger numbers have seen a 24-fold increase in 2021. Nevertheless, they are still about 92.8% less than in 2019, when the number of travelers was 273,998.
Likewise, Reus Airport, in southern Catalonia, has seen an increase of 173% compared to 2020. However, in comparison with 2019 figures, the difference is noticeable, with 95.8% fewer passengers.