Catalan GDP plummeted by 11.5% in 2020
Covid-19 dealt a hard blow to economy as Barcelona chamber of commerce expects partial recovery of 6.1% this year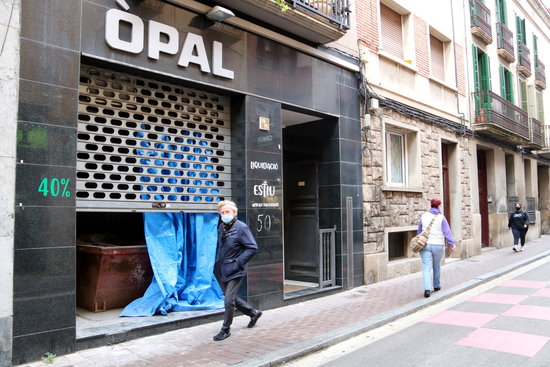 The Catalan GDP plummeted by 11.5% in 2020, according to the Catalan statistics institute, Idescat.
This is the biggest drop on record and means a loss of all the growth achieved over the past four years.
The Covid-19 pandemic dealt a hard blow to the local economy, with exports and tourism among the most affected sectors.
For instance, international sales dropped by 10.3%, putting an end to 9 consecutive years of all-time highs, according to data published by Spain's industry ministry in February.
As for tourism, it usually accounts for 12% of the local GDP, but for most of 2020 activity in the sector was scarce.
The internal demand fell by 9.5%, especially due to a lower level of consumption in households (12.5% less than in 2019).
Indeed, the spring lockdown accounts for a big part of the drop, with a loss of 21.6% in the second quarter compared to the same period of the previous year. In the fourth quarter of 2020, GDP shrank by 9% on 2019, a similar figure to that of the third one (9.6%).
The only element sector that avoided a bigger loss is the public administrations' consumption, which went up by 5.1% last year.
The overall GDP drop is more severe than that of Spain's average (11%) and also the European average (6.3%).
Barcelona's chamber of commerce expects a partial recovery of 6.1% this year.