Business group identifies €35bn infrastructure spending gap in Catalonia
Foment says accounts skewed by repeated appearances of same projects in annual budgets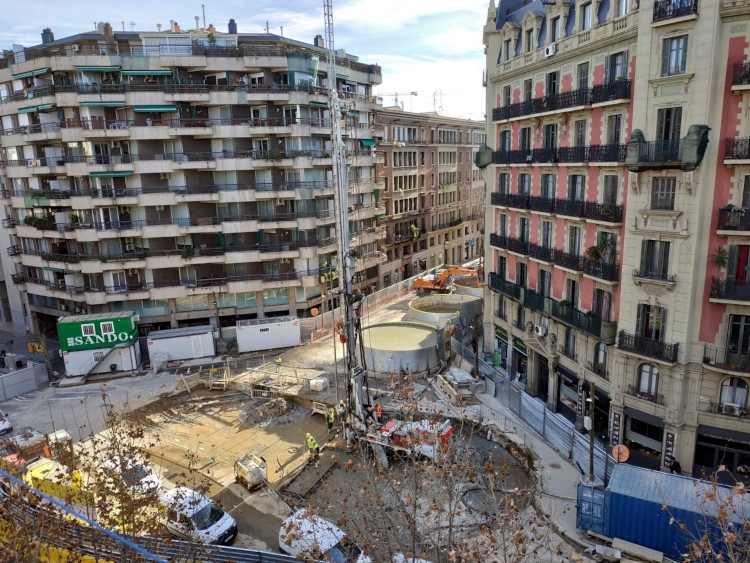 Catalonia's main business association Foment del Treball estimates that there has been a deficit of €35bn in infrastructure investment by the various administrations in Catalonia between 2009 and 2020.
As well as insufficient spending plans, implementation of budgets is falling short, the group representing employers warns.
Between 2013 and 2020, the Spanish government spent 67.1% of the total budgeted for infrastructure, a gap of approximately €3.07bn, while the Catalan government has spent 77.1%, leaving €2.28bn budgeted but unspent.
Foment's infrastructure commission analyzed data on public investment by Spain in Catalonia over the last twelve years and found that – with regards to infrastructure – the deficit has increased by €7bn. The report presented by the group on Monday updates data from 2018, which estimated that the deficit was €28bn.
Budgets "distorted"
Foment also criticized the skewing of accounts by the repeated inclusion of the same projects year after year. The report says that figures can show a much higher spending total that the reality, when they include budgeted investment which is delayed for years rather than being implemented.
It cites as an example the B-24 bypass of the N-340 in Vallirana (30km west of Barcelona), which appeared in 15 Spanish budgets. The construction of the tunnel – which has removed 20,000 vehicles from the town per day – cost a total of €167m. The various budget allocations for the project, however, amount to more than €900m.
"Repeating the projects in a recurring fashion alters and distorts the budgets," Foment vice president Joaquim Llansó said at Monday's press conference.
The same goes for projects such as connecting the A-2 and AP-7 in Castellbisbal or the splitting of the N-II in Girona, which appeared in the budgets for 15 and 13 years, respectively.
It is also the case for projects that have been pending for several years, such as the splitting of the N-240 in Tarragona, a fourth ring road in Barcelona, connecting the A-2 and C-32 in Sant Boi de Llobregat, and the access roads to the Port of Barcelona.