Barcelona Wine Week showcases best of Catalan and Spanish wine
650 wineries represented alongside talks, tastings and round tables from April 4-6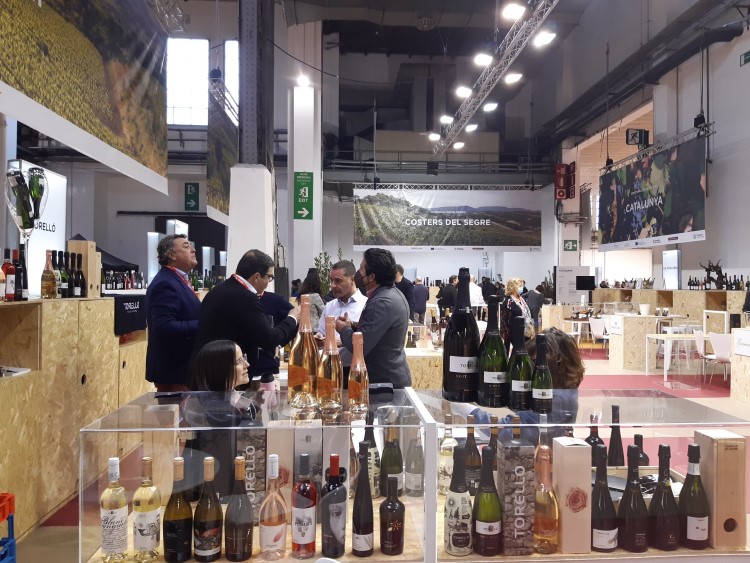 Barcelona Wine Week is back showcasing the best of Catalan and Spanish wine, with more than 650 wineries and around 60 DO (denominació d'origen) wine regions represented at this year's trade show.
Running from April 4 to 6 at the Fira de Barcelona exhibition center's Montjuïc venue, the 3-day event features a comprehensive program of talks, tastings, wine pairings, round tables and informative sessions.
Sustainability will be a focus of many of the activities throughout the fair, with an emphasis on the use of native grape varieties.
One example is the Catalan winery Parés Baltà. At 700 meters above sea level, in the highest area of the Penedès region, two winemakers have been experimenting with almost forgotten ancestral varieties such as Moneu and Forcada. The result is a limited edition 400 bottle run of Neoltic, an organic red wine made from another little-known indigenous variety, Sumoll.
There are also some unusual and experimental wines on show, including ATTIS Mar, an Albariño from Galicia's Rías Baixas region aged for six months underwater.
Freixenet has relaunched its non-alcoholic sparkling wine in a new low-calorie format that is also suitable for vegans. The Catalan firm, the world's leading distributor of cava, says it is adapting to "health-conscious market trends."
This year, the second edition of the event, is also focused on international business, with nearly 350 wine buyers from 40 countries.
"There is excitement and optimism to be back again making contacts and doing business face-to-face," said Javier Pagés, president of Barcelona Wine Week.
Barcelona Wine Week is open from 10am to 7pm on Monday and Tuesday, and 10am to 5pm on Wednesday. Catalonia's food and climate minister, Teresa Jordà, performed the official inauguration at 5pm on Monday.
Catalan wines
As you would expect, Catalan wines are very well represented at Barcelona Wine Week, with 210 wineries exhibiting their wares. To learn more about wine in Catalonia, take a listen below.
BWW Likes the City
Away from the main show, BWW Likes the City will take place at hotels, restaurants, specialty stores and cultural centers across Barcelona until April 8.
There are wine tasting events for both professionals and the wine-loving public, at venues including the Hotel Mandarin Oriental, MOCO Museum, Bar Treze, Lapso Studios and Restaurant Colella.
Farmers protest
The Catalan Farmers Union (Unió de Pagesos) protested outside the Barcelona Wine Week show on Monday, attacking the "low prices paid by wineries to grape and wine producers."
Farmers protested against the "worsening" of working conditions in the countryside, specifically, that they are paid around €0.30 per kilo for grapes, with the rate unchanged despite the good financial results of the main wineries, the unions said.