Barcelona still Europe's most popular port for cruise ships
With 1.63 million passengers, the amount of passengers grows 1.93% but number of vessels falls to 420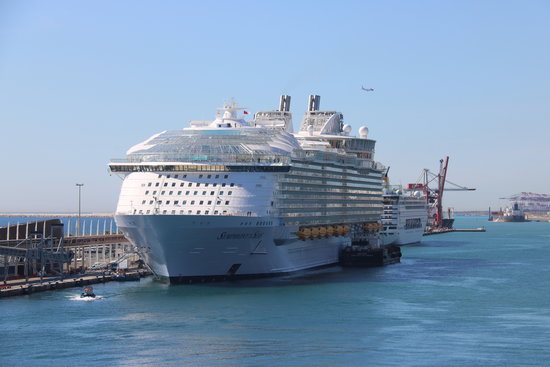 Barcelona continues to be the most popular port in all of Europe for cruises, boasting 1,638,528 passengers between January and July of this year, according to data published this Tuesday by the Ministry of Public Works.
The number of passengers represents an increase of 1.93% over the same period last year. Catalonia leads cruise tourism and, along with the Balearic Islands, represents 82% of the traffic on the Mediterranean coasts of the Spanish state.
In addition, two out of every three cruises stop at some of these coasts. Despite the increase in passengers, between January and July, the port of Barcelona saw 9 fewer cruise ships visit compared with the same months of 2018, bringing the figure to 420.
The growing passengers but decreasing vessel numbers are explained by the arrival of larger ships to the Catalan coast.
The number of visitors arriving in Barcelona on cruises in 2018 surpassed the 3 million mark, outdoing other continental cruise destinations such as Palma de Mallorca, Venice, and Southampton.
Barcelona is also the fourth top cruise destination globally, and the president of Barcelona's chamber of commerce, Joan Canadell, says it "is a good thing for the country."